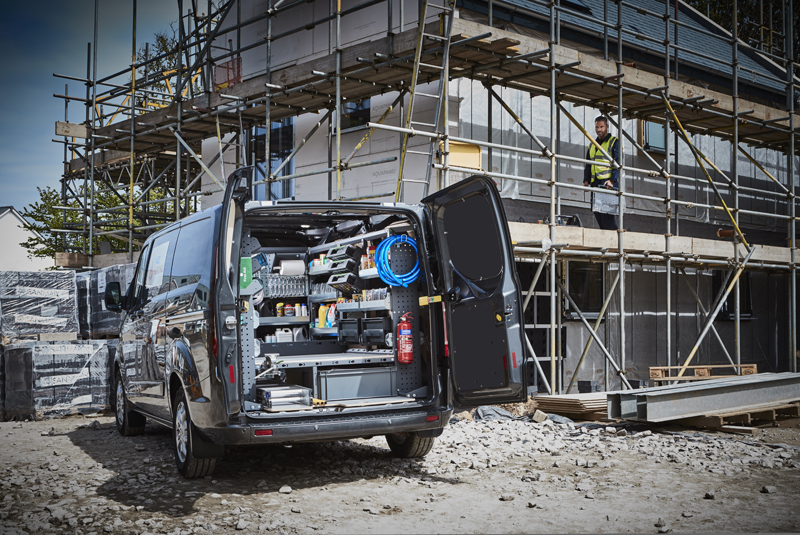 Ben Rotheray, Head of Marketing & Development at Bott Smartvan, asks whether installers are getting the most out of their vans.
How much time do you spend in your van? Probably quite a lot, it's your biggest toolbox, your transport, your mobile office and the public face of your business! Yet, how much time do you spend thinking about how you use your van? At Bott Smartvan we're on a mission to enable the trade to get more out of their vehicles and we want to share how investing in your van can reap strong dividends for your business.
Your biggest toolbox
How much value are you carrying in your van? It all adds up; high end power tools, parts and consumables plus those go-to tools which you use all time. For many tradespeople there is a five-figure sum sitting in the back of their van. Keeping this tidy and organised is not easy. The challenge is to make the most out of every bit of space, while making sure you can find the tools and parts you need at a glance and still leave space for those bigger items.
Save time and money
The savings of investing in a quality in-vehicle storage system soon add up – fewer lost and damaged parts and less wasted time.
It's easy to spend an hour a week hunting for tools and parts in your van or making unplanned trips to buy that key missing part needed to complete the job. In addition to the time wasted, there's the cost; it's easy to misplace £50 worth of parts in your van each month. If we assume a charge out cost of £60 an hour, then over a year you're looking at about £3,000 to cover lost revenue and missing and damaged parts. Given that most users keep a van racking system for at least four years, the payback is huge.
Showroom for your business
Your van reflects the ethos and attitude of your business – customers get this. If the van is well organised and tidy it makes sense that the work will follow the same pattern. It's fair to say that when customers buy services from the trade they're putting their trust in your expertise and experience. By clearly demonstrating your professional approach, they can be sure that they're investing in the best and can be confident of excellent work.
Your mobile office
As well as being your workshop, your van needs to be your office, enabling you to conduct your business on the move and minimise wasted time and effort. With most tradespeople travelling hundreds of miles each week, many of you will spend as much time in your van as you do at home.
At Bott Smartvan, we have a range of accessories that make the front of your van an equally organised and tidy workplace.
How we can help
We want the trade to get more out of their vans. To enable this, we've developed our no drill van racking which can be customised to your needs using our online design tool. The system aims to get the most out of your space, protect your tools and ensure you can find that key part quickly.
It's also simple to fit and does not require any drilling of your van. We don't stop at racking either, our comprehensive range of security and organisation products, along with other key accessories, help you get more out of your van.
Find out more about Bott Smartvan van racking, shelving and storage systems here