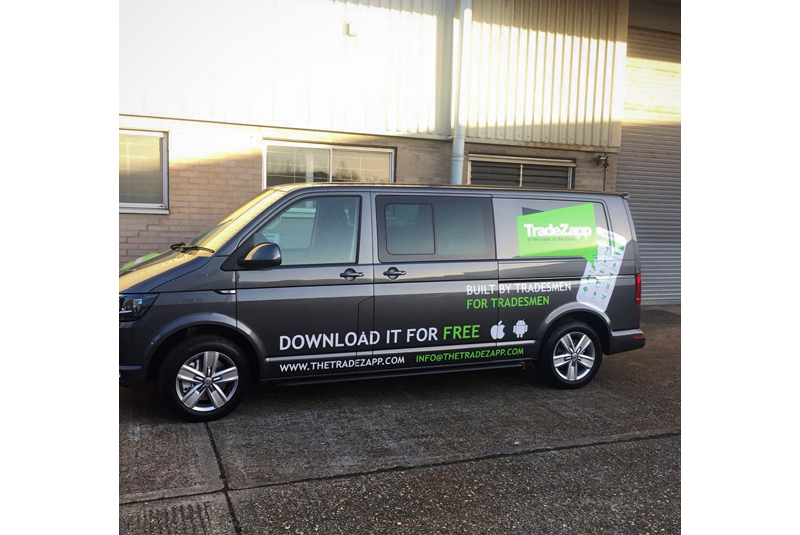 PHPI gets the lowdown from TradeZapp's Adrian Snell on a mobile app built "for tradesmen by tradesmen".
Our journey began over three years ago. We were working on a building site when we were stopped in our tracks with a technical problem. We tried calling friends and searching the countless internet forums for a solution but we came to a dead end. We realised how much time had passed – time is money – so we asked ourselves the question, in this day and age and with so much technology at our fingertips, why there weren't any apps out there that enabled tradespeople to communicate in real time, to share knowledge with other tradespeople.
It became very apparent that communication throughout the construction industry was somewhat lacking, so we decided it was time to do something about it!
We did the research, documented our ideas and created focus groups with a range of trades. We concluded that an app would be an ideal way to connect all of these tradespeople in one place, giving them the opportunity to share knowledge and communicate in real time.
We had a basic design in mind but we had little to no experience in the world of computer technology, so we sought advice from a local, well-established tech company and they immediately saw the potential.
After several months of deliberation and careful planning, we began meticulously designing and building the app. Behind the scenes, we had started to create a network of tradespeople on various social media channels and we never knew how successful it would become.
Three years later and we are weeks away from our big product launch. We now own and manage several social media pages, our following is in excess of half a million people, and we regularly engage over 10 million people a month.
What is TradeZapp?
TradeZapp is THE app exclusively for tradespeople. It is described as sophisticated and simple to use, and will enable users to:
Gain knowledge from verified tradespeople
Share knowledge and achieve a higher profile score
Improve the quality of workmanship
Create a work portfolio and promote their business
Build a network of trusted trade mates
Have their own website
Socialise
Win prizes
TradeZapp is free to download on Google Play and the App Store. Visit www.thetradezapp.com to find out more.