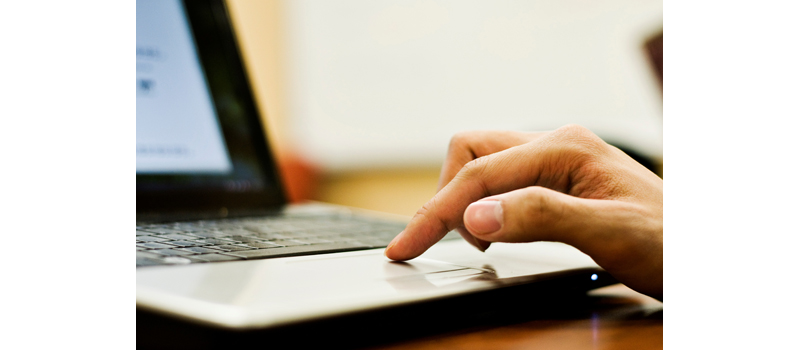 So, you have a business, but you don't have a website? In this modern era, you're nothing without an online presence – its' how most potential customers will be searching for your services. Creating an informative and well-built website could see your business soar and, despite what you might think, need not be complicated, time-consuming or expensive. Jonny Lawrence, Digital Marketing Expert at Logic4training, has some valuable tips for those who are game to go online.
Let's be honest, if you're in need of instant knowledge or a service, what do you reach for? Nine times out of 10 you'll find yourself grabbing your smartphone or tablet to 'google' the answer. It's simple and instantly fulfils our hunger for information. So, if you don't have a website, how are your customers going to find you? Word of mouth is indeed a powerful thing, but should previous customers drop off for whatever reason, having an online presence can guarantee you a continued stream of potential new business.
And now couldn't be a better time to boost business following a recent CBI survey which stated that more than 400 SMEs showed that business optimism have improved in the last three months – the mood is buoyant.
Building a website that covers all the services and capabilities of your firm will prove well-worth the effort, and can be achievable for less than £200. To make it truly successful, however, what are the key elements you need to consider?
Function – as well as a homepage, make sure your website has a page for each type of product or service you deliver. So if Mr Bloggs is searching for 'boiler servicing – Sussex', he is more likely to land on a page relating to this.
Visuals – for each job, take good quality photos to use as examples of the professional service customers can expect from your firm. Pictures are very important – not everyone likes to read, so looking at visual examples of what you've done will form a big part of whether they choose your services or not.
User experience – make it easy for prospective customers to contact you! It might seem silly, but if a user has to trawl through too much information, they're likely to lose interest and click elsewhere! Put your contact details on the contact page, but also on every other page.
Simplicity – keep content simple and to the point. Having to read thick chunks of text will be off-putting to someone whose pipes have burst due to freezing weather conditions; they want information now.
Mobile-friendly – with all of us using smartphones and the like, it is key that your website is mobile-friendly and designed with all types of devices in mind. If it is not, then it will not rate highly in Google search rankings, making it hardly worth having a site at all.
Search Engine Optimisation (SEO) – once you have a great design and super content, the next consideration is to help people find you. For this you need to optimise your site so that whatever search engine is being used, yours ranks on the first page of listings based on what a user's searches for.
Google works by relevance, so Mr Bloggs of Sussex who is a gas engineer needs to make lots of reference to what he does and where. To be Google-worthy, your site must have a certain amount of copy that is updated regularly, so it could be well-worth establishing a blog – it's a quick and easy medium of keeping visitors up-to-date with what jobs you're on, new industry legislation, safety issues and other topical issues.
If getting a website up and running is something you've wanted to do for your business for some time but not had the tools or assistance, this is now available through our partnership with Soletrader, a web-build company offering affordable solutions specific to the trades. They will build you an SEO friendly website, which can be up and running within 48 hours.
Costing £179 +VAT, installers can get a further 15% off by visiting www.soletrader.com/logic4training and quoting the code L4T179.