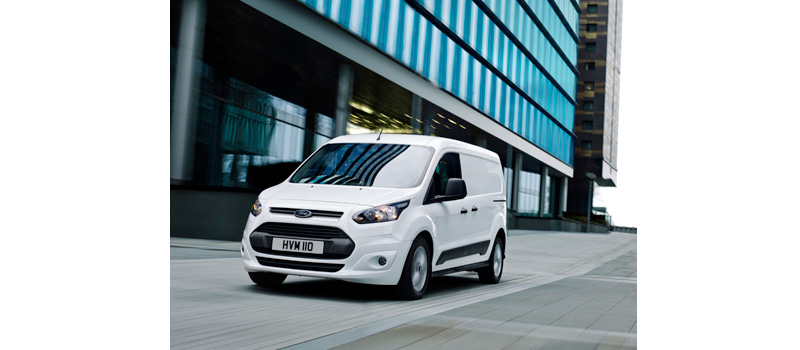 Looking for a new van, but only cover a few miles each day? A diesel might not be the wisest choice, as Dan Powell of HonestJohn.co.uk explains. 
If you're looking for a new or nearly new van then it's quite likely that you'll be considering a diesel. After all, a diesel engine ticks a lot of boxes, with good fuel economy and high torque being among its chief attributes.
What's more, recent technological advancements have transformed the once smoky and dirty diesel van into a much cleaner and leaner machine. Take the new Volkswagen Caddy BlueMotion for example; it's comfortable, spacious and returns a claimed 70mpg. What's more, its 2.0 diesel engine emits less than 100g/km of CO2, which makes it cleaner than most family cars. So, what's the problem?
The issue lies with a small device that's fitted to the exhaust of many modern diesel vans – a diesel particulate filter (DPF). In theory, the DPF is a wonderful thing; it sits in the pipe, traps harmful particulates and prevents them from being released into the atmosphere, which is good news because diesel exhaust fumes are related to a number of diseases, including cancer.
Once trapped in the DPF system, these absorbed particulates are then superheated and burned off during the DPF's regeneration cycle. However, this cycle needs about 15 miles to complete and if it doesn't get enough miles, it eventually gets clogged up and stops working. Quite simply, a modern diesel with a DPF cannot be repeatedly started from cold only to be driven short distances. It needs to do at least 15 motorway miles at 2000rpm before it starts to regenerate and burn off all of those nasty particulates. Failure to do this could cause the filter becoming clogged up and failing, which will result in expensive bills for cleaning or replacing the DPF.
What can you do? One method of avoiding this problem was to pay someone to remove the DPF altogether, but VOSA has clamped down on this procedure and has introduced a DPF check as a mandatory part of the MOT. Since February 2014, any van found to be missing its standard filter (one that was fitted by its manufacturer) will automatically fail the test. So what are the other options? Well, to be blunt, there aren't any. If you are city-based or cover short distances on a daily basis you will probably not be able to run a modern diesel without risking large DPF repair bills.
The only advice for tradespeople who drive just a few miles each day is to find a van without a DPF, buy a petrol, or investigate electric options. Contrary to popular belief, there are plenty of good petrol vans available. Electric vans are also becoming increasingly prevalent. Not only will you avoid any DPF nightmares, but you could also save in the long run with improved economy and reduced fuel bills, with an electric van costing around 3p per mile.