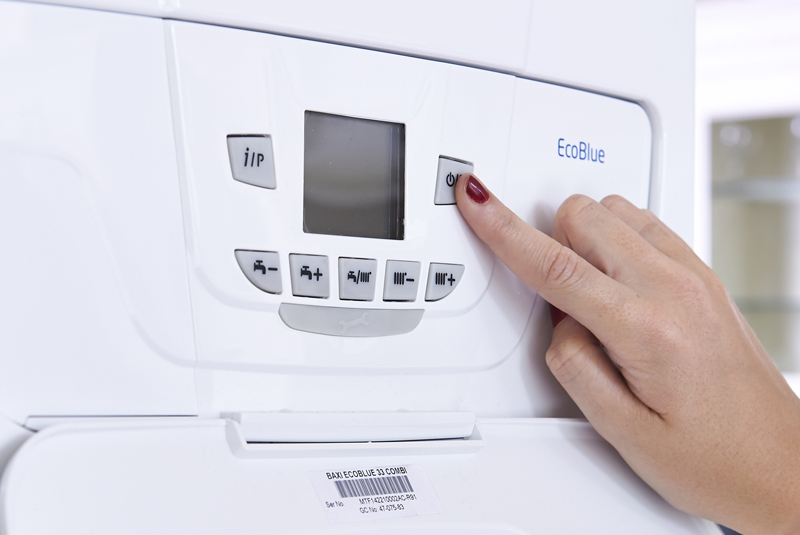 After spending several days fitting a new heating system, the last thing on the installer's mind might be talking the customer through the controls, pointing out the filling loop or discussing the annual service, but in the long run, making time for aftercare can ensure that heating systems run efficiently, reliably and safely, and that call backs are reduced. Jon Phillips, Head of Product Management at Baxi, explains.
Installing a heating system can sometimes be time-consuming and isn't always straightforward, so once the boiler has been fitted and tested/commissioned it's understandable that the installer might want to pack up their tools and head home. Equally, the customer will probably want to be left alone to relax and enjoy the heating and hot water – especially if it's something they've been without for several days. However, before parting company, it's important to spend time talking about the appliance, so the customer gets the most out of it and the installer is not called back within weeks, even days.
A boiler installation represents a significant investment, potentially costing thousands of pounds, but unfortunately the reality is that many people do not know how to use their boiler and controls correctly and efficiently, and do not understand the level of maintenance or servicing required.
From Baxi Customer Support warranty data, we know that in the first three months after a boiler is installed the majority of call outs are a result of homeowners not understanding the ins and outs of their new appliance. In 2015, Baxi Customer Support received thousands of enquiries from end users who didn't know how to re-pressurise their boiler. It's likely that installers receive very similar calls, and this is something that could potentially be avoided by spending some extra time explaining how to operate and look after the boiler during the handover process.
Arguably, a boiler is the most complicated appliance likely to be installed in the home, and while installers hear terminology such as condensing, modulation ratios and re-pressurising on a regular basis, this will all be unfamiliar to the average customer. It's important to use layperson's terms, and some short demonstrations on how to set the controls, re-pressurise the system or bleed radiators will also help.
Customers will also appreciate advice on how to run their boilers efficiently. If a standard efficiency boiler has been changed to a condensing one, it can be worthwhile explaining that they operate very differently, and that condensing boilers work more efficiently when the water returning to the boiler is kept below 55°C. It's important for the customer to understand that even though the radiators won't feel as hot as they used to, the boiler will still be working and rooms should feel just as warm, and that lower system water temperatures mean they are saving money.
Room temperatures are another thing to discuss. According to the Energy Saving Trust, the lowest comfortable temperature is typically between 18 and 21°C, and thermostats don't need to be turned up when it is colder outside.
Servicing and warranties should also be covered. An annual boiler service will ensure the boiler is safe and is performing efficiently and reliably, and also benefits the installer through providing an ongoing revenue stream. We know that it can be difficult to persuade homeowners to invest in an annual boiler service but it needs to be seen as essential, in the same way as people view a service and MOT for their car. A homeowner will understand that avoiding a scheduled service for their car will have a detrimental effect on the way it works, leaving them out of pocket in the long run. The same rules apply to a boiler which, in reality, runs for many more hours than a car. In fact, in a year, a boiler is running for the equivalent of over 90,000 miles.
More importantly, a service helps to keep a boiler working safely. Unfortunately, consumer awareness of carbon monoxide (CO) poisoning is thought to be generally low across the UK, and not everyone realises that unsafe gas appliances (including those that have been poorly maintained) can produce this highly poisonous gas.
During the handover of a new boiler, we would strongly urge installers to discuss the availability of the warranty, explain what it covers and for how long, and that an annual service must be undertaken by a Gas Safe registered engineer for it to be valid.
Spending time talking to the customer about their new boiler and controls will help to ensure that heating systems run to their optimum potential, and will reduce unnecessary call backs – and providing good advice can of course lead to repeat business and recommendations.