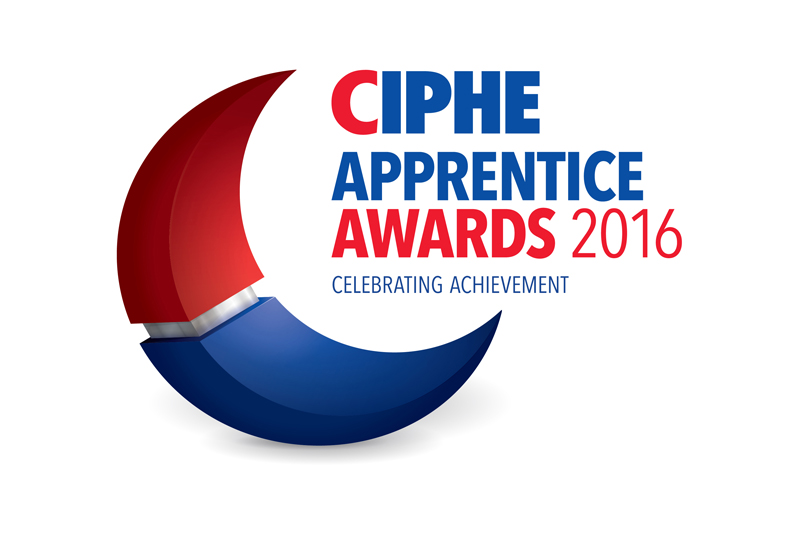 This year, the Chartered Institute of Plumbing and Heating Engineering (CIPHE) is putting the spotlight on professionalism within the industry, with a view to attracting more school leavers to recognise the life-long career opportunities presented by apprenticeships in the sector. To highlight the excellent work of young people who have already found their vocation in the plumbing and heating sector, the CIPHE has launched its very own Apprentice Awards for 2016. Richard Soper, Director of International Development, explains.
For too long now, there has been a trend toward schools promoting a university education as a first choice for students while more practical careers in the plumbing and heating or building trades are overlooked and often presented as a second class choice.
Having started my own career as an apprentice working for West Midlands Gas in the late 1960s, my own experience has taught me that once you embark upon a career in this industry, you never can tell where it might take you. For example, when I started my apprenticeship, who would have thought that I would one day have the opportunity to become the CEO of one of the UK's leading domestic boiler manufacturers or receive a CBE for services to the industry.
Since retiring from the corporate world and beginning to work more closely with the CIPHE last year, I have had the opportunity to meet and speak with lots of people who started out in very much the same way as I did. From chatting to installers who are running their own businesses to liaising with many of the Institute's Industrial Associate (IA) members, what's clear is there is a strong belief that well-structured, professional apprenticeship programmes can lead to a multitude of career opportunities – yet all too often schools don't highlight this pathway at all.
While there's a lot of work to be done to turn the tide, I'm a strong believer that if you want to change something, you have to change something. As a result, the CIPHE has recently launched its own awards initiative to help raise the profile of apprenticeships by recognising both the technical and 'soft' skills of young people starting out in the trade.
These awards seek to champion professionalism and best practice at apprentice level and we are appealing to anyone who might be working with an apprentice – from business owners to colleges – to get in touch and enter.
There are three categories in total, including an award for heating work, which is sponsored by the Heating and Hotwater Industry Council (HHIC), an award for plumbing, sponsored by the Bathroom Manufacturers Association (BMA) and an award for those apprentices who are able to demonstrate how they are protecting vulnerable people in society.
The 'vulnerability' award is sponsored by the CIPHE and will recognise how young installers are able to make a difference to the health and wellbeing of the general public as a direct result of their work from a very early stage in their working lives.
To help recognise this, the judging process will be carried out by members of the CIPHE Education & Training Group and structured to review the workmanship, examination attainment and consumer interface skills of apprentices through customer feedback.
More information about how to get involved and enter this year's awards can be found on the CIPHE's website (www.ciphe.org.uk) and the closing date for entries is 30th September 2016. The winning apprentices will be invited to attend a special awards celebration, which will take place in London at the House of Commons on 17th November – the same day as the Industrial Associate's Annual Assembly.
As the chartered body for the plumbing and heating industry, the CIPHE is keen to encourage as many people to take part in the awards as possible in its first year. So, if you are 'Proud to be a Professional' and know an apprentice who is too, please get involved.
If you would like to become a member of the CIPHE, please contact the team via email at [email protected] or call 01708 472791. Alternatively, to get in touch with Richard Soper, email [email protected]