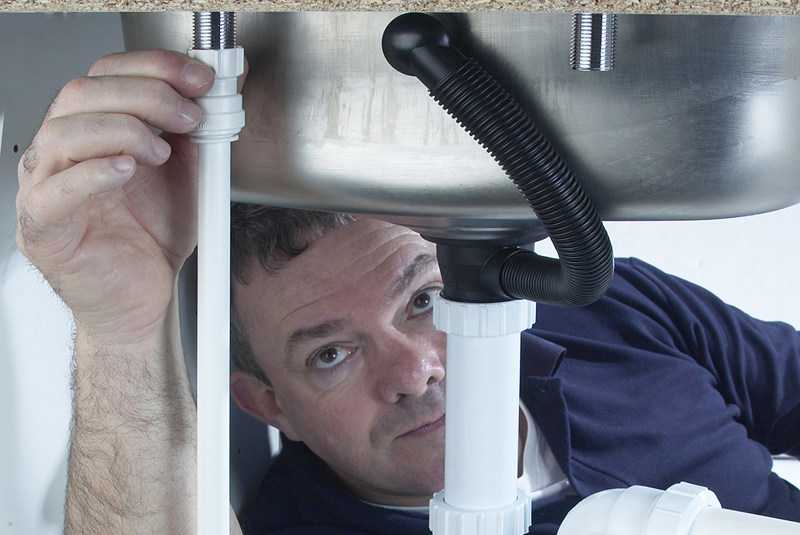 The increase in popularity of simple-to-use push-fit fittings has given rise to the belief that a specialist is not required to install them and led some in the industry to believe that the art of plumbing is becoming obsolete. Lee Flood, Deputy Director of Quality at JG Speedfit, explores the truth about the push-fit system and why it shouldn't be underestimated.
There is no argument that plastic is growing in popularity within the plumbing industry, with more plumbers becoming equipped to use the durable material. However, some professionals often link the use of plastic with a lack of skill as they're using easy-application materials. As a result, push-fit fittings are often criticised for not requiring the same skill as traditional methods such as soldering, but this is not the case.
While fixing pipes together – whether through soldering or using push-fit fittings – is one aspect of the profession, the wider job specification of a plumber mustn't be underestimated or forgotten. Plumbers dedicate significant time in training and education and, as more young professionals are being taught with push-fit fittings, this doesn't remove the skill. Understanding the building and concept of a plumbing system is just one of the required skills.
When homeowners have a plumbing problem, the most important factor for selecting a plumber is undoubtedly the skills and knowledge they have of the building they are working in. Professional plumbers need to have the skill to know what a customer wants, which includes how to install in the most safe and efficient way. By using a push-fit fitting, plumbers aren't losing this vision, but they are completing the work using the most suitable system for the application.
Additionally, the push-fit fitting allows plumbers to complete their work more quickly. Providing added value to customers is at the forefront of all professions, and offering a service which has the same reliability but at a quicker pace ensures that customers are receiving a better service.
Having said that, using push-fit systems gives the plumber plenty of options when deciding on the layout of the dwelling due to the flexibility of plastic pipe that can be used with push-fit technology. The pipe can be meandered and utilised within joist set-ups very easily, providing a practical solution.
It is important, however, to acknowledge the role soldering will always have in the industry. There is no hiding from the fact that plumbers will always be required to solder some components in a plumbing system. However, taking advantage of quicker and easier-to-install systems, like push-fit fittings, shows that the two products, or methods, are compatible.
Compatibility
Different buildings have different plumbing systems. For example, plumbers working on a new build will be dealing with a completely different water system than if they were working on an older home. Plumbing professionals may think that if working on an older system that requires repair, they cannot utilise modern systems such as the push-fit fitting.
The design of a push-fit connector is not just compatible for joining plastic to plastic. Push-fit fittings are designed to lock any two pipes together – the material of the two pipes does not have to be the same. If the pipe is free of score marks, the push-fit fitting can twist and lock into position to ensure a secure connection, showing that the system is compatible with both plastic and copper.
Approved products
The durability of all plumbing materials is essential as professionals need to be assured that the equipment they use is of a high quality. One of the common myths about push-fit fittings is that they aren't durable and can break easily when under pressure. However, this is only the case for poor quality devices and it's important that plumbers select products which demonstrate proven performance under testing.
There are a number of steps that plumbers can take to ensure the products they use are of the best quality. Firstly, ensuring that they are approved by the British Standards Institute, British Board of Agreement or the Water Regulations Advisory Scheme (WRAS) means they have passed rigorous testing and are approved by independent bodies. WRAS approval, for example, ensures that products comply with the Water Supply (Water Fittings) Regulations – meaning the product doesn't cause contamination of the water supply and has the appropriate quality and standard.
Additionally, plumbers can check if the push-fit fittings they are using have been manufactured in the Great Britain. While many products can claim they are made in Britain – which could simply mean that they've been assembled at the final stage of manufacturing in the country – not all products are. By utilising products where all components are manufactured in the UK, such as the JG Speedfit push-fit fitting, plumbers can be assured that their product is of the highest quality and has been tested in rigorous environments to meet British and international standards.
Make the most of the technology
All plumbing professionals have their own techniques and preferred tools and there is no doubting the growing popularity of push-fit fittings in the industry. Push-fit plumbing systems are reliable and do not deskill with plumbing. But as with any profession, it depends on the product that is used. Different products bring different standards of quality, whether that is the testing it is put under, how it is manufactured or its durability. What is clear is that push-fit plumbing systems should not be discounted or seen as a basic option, but rather they add value to customers and the end user.