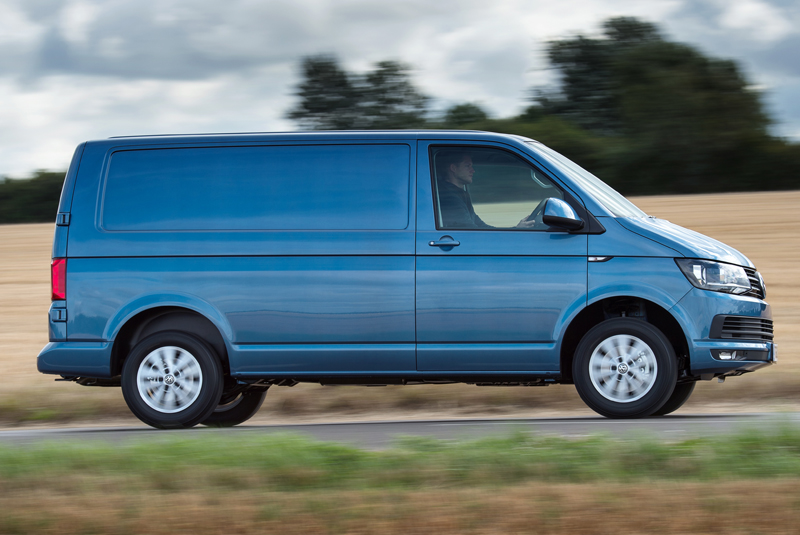 Looking for a new workhorse, but only cover a few miles each day? A diesel might not be the wisest choice. Dan Powell, of Honest John Vans, explains why.
If you you're a plumber looking for a new or used van, then it's quite likely that you'll be considering a diesel. After all, diesels tick all of the boxes, with frugal fuel economy, low CO2 emissions and high torque among the main qualities.
Smart tech has transformed the once smoky and dirty diesel van into a much cleaner, leaner machine. Take the new Vauxhall Combo for example; it's comfortable, spacious and returns an advertised 67mpg. What's more, its 1.5L diesel engine emits 109g/km of CO2, which makes it cleaner than most large family cars. So, what's the problem?
Well, the issue lies with a small device that's fitted to the exhaust of all modern diesel vans – a diesel particulate filter (DPF). In theory, the DPF is a wonderful thing; it sits in the tailpipe, traps harmful particles and prevents them from being released into the atmosphere. All good news when you consider diesel particulates are related to a wide range of diseases, including heat disease, strokes and cancer.
Once trapped in the DPF system, these small nasties are superheated and burned off during the DPF's regeneration cycle. The thing is, this regeneration cycle needs about 15-20 miles to complete. And if it doesn't get the miles it needs, the DPF clogs up and stops working.
Quite simply, a modern diesel with a DPF cannot be repeatedly started from cold only to be driven short distances. It needs to do at least 15-20 motorway miles before it starts to regenerate, and failure to do so could cause the filter to fail, which results in expensive bills for cleaning or replacing the unit. So, what can you do?
One technique was to pay a questionable mechanic to remove the DPF altogether, but the DVSA has clamped down on this illegal practice and introduced a DPF check as a mandatory part of the MoT. Vans also earn a big fat fail at the MoT if there are any welding marks around the DPF housing unit, which suggests it's been tampered with.
What are the other options? Well, to be blunt, there aren't any. If you are a city-based plumber or cover short distances on a daily basis you will probably not be able to run a modern diesel without risking huge DPF repair bills. What's more, for used buyers, it's important to check the history of a van before parting with your cash – and that means avoiding low-mileage vehicles.
The only advice for those who drive just a few miles each day is to find a van that was built before 2010 and doesn't have a DPF, buy a petrol or go electric. Contrary to popular belief, there are plenty of good petrol vans available. The Ford Transit Connect, for example, will shift sizable loads and – with a 1.0L EcoBoost petrol engine – return an official 44mpg.
Electric vans are also becoming increasingly popular, with plug-in versions of the Mercedes-Benz Vito and Renault Kangoo now widely available. Not only will you avoid any DPF nightmares, but you could also save in the long run, with improved economy and reduced fuel bills. Some cost as little as 3p-per-mile and the Government offers 20% of the purchase price, up to a maximum of £8000.