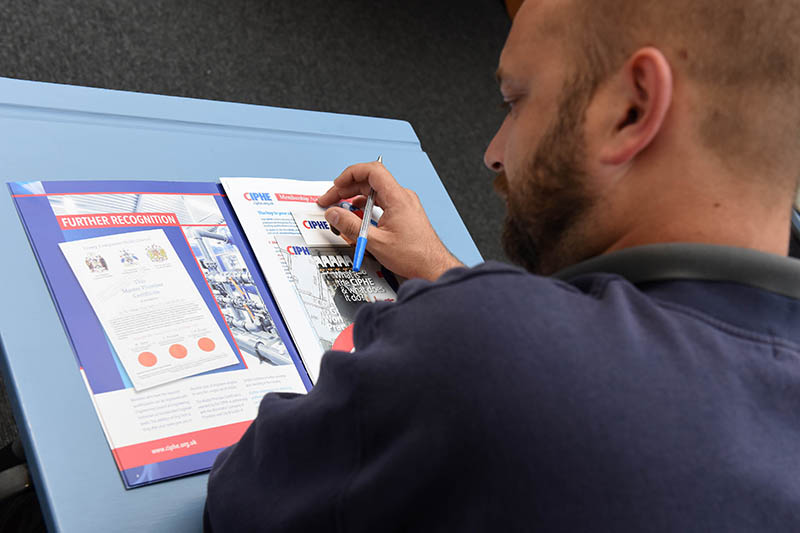 COVID-19 has impacted upon the plumbing and heating industry in a number of ways and it has obviously been an incredibly challenging time. However, one positive element to come out of it has been an increased public awareness and prioritisation when it comes to matters of professionalism and public safety. As Tim Sainty, Membership Director at the Chartered Institute for Plumbing and Heating Engineering (CIPHE) explains, this is an opportunity to promote prioritisation of working practices in the future.
A lasting effect of lockdown in the UK has been an increased awareness of the importance of public safety and hygiene. It has been felt across all aspects of our lives, but particularly by those working in the plumbing and heating sector, many of whom spend their day-to-day working life completing jobs in domestic environments.
The essential work that plumbers and heating engineers are required to carry out has meant they continued working throughout the pandemic, and as such were often facing difficult decisions about personal and consumer health and safety. Prioritisation of best practice and adherence to stringent safety standards ensured important plumbing and heating work could continue. The responsibility lies with the whole industry to ensure that this new found focus delivers a long-term shift in customer expectation and importance.
New working conditions
The pandemic has meant an adjustment to new working conditions for plumbing and heating engineers. Social distancing regulations, and the several months that many buildings were closed and then unoccupied for, presented a number of unique challenges.
For example, the speed with which many buildings had to be closed down, often with limited ongoing maintenance during the empty months, increased the risks associated with poorly maintained water systems. Stagnant, or standing water can cause conditions that increase the risk for growth and spread of Legionella and other biofilm-associated bacteria. As the prolonged lockdown was lifted, care had to be taken to ensure the safety of building water systems and devices.
Likewise, engineers have had to adopt new ways of carrying out routine maintenance and installation work in people's homes, with emphasis on adherence to social distancing without compromising work quality. The CIPHE has supported its members on these types of issues, with resources on its website to offer advice on how to maintain the high professional standard expected of engineers.
Notably, the Institute also directly assisted in getting members back on site for government projects, clarifying critical worker designation in a bid to help with childcare issues and allow important work to continue.
Growth of professionalism
Despite the impact of coronavirus and the uncertainty it has brought, already this year, the total number of new CIPHE applicants has increased by 120% when compared with 2019 figures. Furthermore, MCIPHE (Member) category applications are up by 72% year-on-year.
Considering the events of the past year, perhaps these numbers are a sign of an adoption of a professional mindset and a desire to convey that to the wider public. The CIPHE has repeatedly stressed the frontline role played by members of the plumbing and heating industry when it comes to matters of public health and safety, and it is heartening to see this increasingly recognised.
Moving forward together
It goes without saying that COVID-19 has been shocking and appalling, and its impact has been felt globally. There is much we have already learned, as a wider society and as to the importance of our industry's place in it. We have to collectively make sure that the attitude it has forced upon us, one that demands a considered and highly professional approach to public safety, remains in place in the future.
Make no mistake, plumbing and heating engineers are very much at the heart of public health and safety, and the CIPHE is dedicated to supporting them in safeguarding the public.
To find out more or to become a CIPHE member, contact Tim Sainty via [email protected]