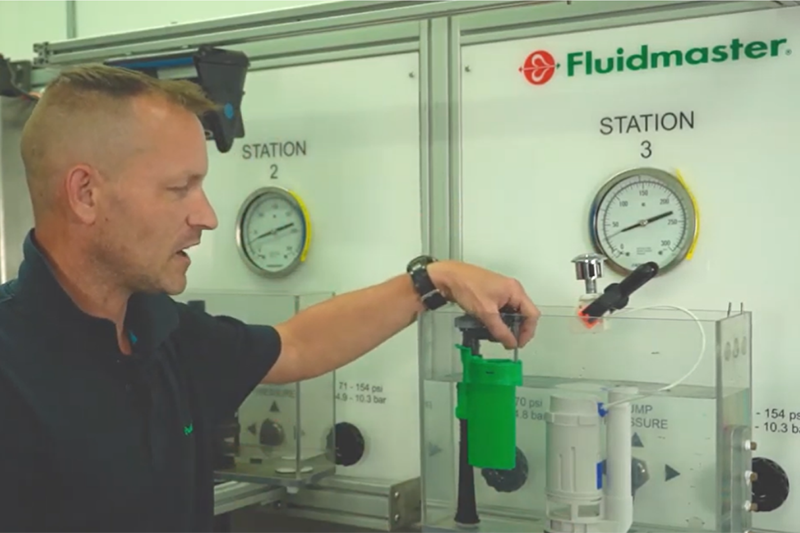 Fluidmaster has launched two virtual training modules, focusing on the company's fill and flush valve technology, and they're available to complete now.
With an introductory module suitable across the sector for installers, apprentices, students, and more, the first Fluidmaster online training focuses on the step-by-step installation of the AirGap 6000 fill valve and the push button, dual-flush valve.
The second, shorter module has been tailored to experienced plumbers, contractors and merchant sales staff, and takes a look at water regulations and compliance; highlighting what installers need to be aware of and how to remain compliant when installing products initially, and also when replacing existing valves as part of a toilet repair.
Edward Dando, Fluidmaster's Test Lab Supervisor and the host of both new videos, said: "We are very excited to be launching these two new informational training videos today. Both modules are ideal for anyone who's keen to learn more about the installation and design of our products, covering off everything from the basic functions of fill and flush valves to more complex compliance issues."
Links to both training modules can be found at fluidmaster-airgap.com/videos