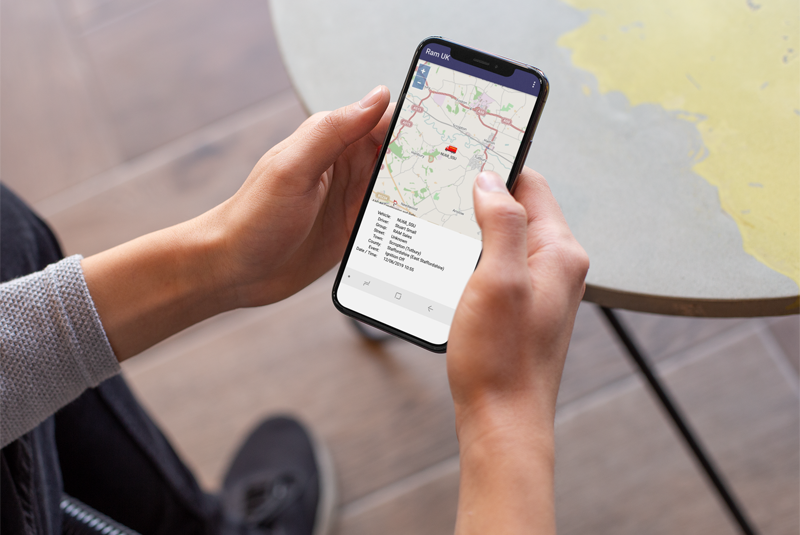 Scott Chesworth, Operations Director at RAM Tracking, explains how telematics can help installers improve customer service levels.
Great customer service is essential to the success of any business. Those who hire a plumber expect a timely arrival. However, the UK's congested roads can make this a challenge on a daily basis.
Word of mouth is a powerful tool, with a handful of bad reviews potentially leading to the loss of customers and the failure to maintain existing ones. So, how can engineers ensure high quality customer service that keeps their business in demand?
In 2018 alone, congestion on the roads cost the UK economy £8 billion. It has become a major issue across the country, and for those who rely on driving to get to their clients, it can negatively impact a business's reputation when tradespeople arrive late to jobs.
The UK has become a society that wants everything done yesterday, and that goes for contract work too. Known as the 'last mile', it refers to the last stage journey, from distribution hub to a customer's front door. The issue is usually associated with logistics; however, it can just as easily apply to plumbers and other services.
Delays in getting to clients can risk companies appearing disinterested or lazy, even if that is not the case, as well as potentially decreasing productivity and extending project times. For emergency plumbing work, delays could even leave customers with further damage to their home.
As well as frustrating customers, delays on the road can also trigger a drop in profits due to unplanned time extensions.
A timely solution
In order to ensure customers are kept happy, tracking systems and vehicle telematics can be used to improve fuel efficiency. These systems allow engineers to view congestion levels before they start their journey, helping them to choose the best route to take and avoiding any traffic that may make them late to a client. If all routes look congested, contractors can then let customers know an expected time of arrival, so there is no unnecessary waiting around.
For those businesses that have multiple employees, owners can also use tracking systems to check when workers are arriving to jobs. Any instances of consistent lateness can then be addressed, improving customer service levels.
In addition, the GPS feature found in tracking systems allows managers to see where their drivers are located at all times. As a result, the nearest driver can be sent out to any emergency call, lessening the risk of coming across traffic jams and cutting wait times further.
Coming across congestion is an inevitability, but tracking systems can help tradespeople avoid it where possible. Customers expect efficiency and effective communication, whether they're in the city centre or out in the countryside. Therefore, investing in tracking systems is a wise move, providing a boost to productivity and, in turn, improving customer service. After all, happy clients are the key to a successful business.