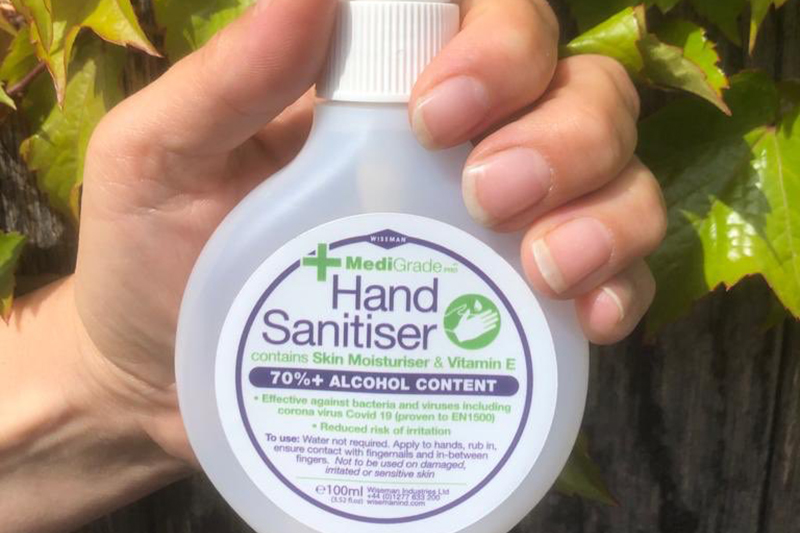 Wiseman has expanded its range with MediGrade Pro Alcohol Hand Sanitiser Atomiser Spray, Alcohol Sanitiser Gel and PROMAIN Antibacterial Liquid Soap. The formulas are said to contain the highest bactericidal sanitising properties to kill 99.999% of all germs and viruses.
MediGrade Pro hand sanitiser gel and spray contain over 60% and 70% alcohol respectively. 60% plus is recommended by the World Health Organisation and Public Health England for effective hand sanitation against COVID-19 and other viruses. The hand cleaning formula is a scientific blend of bactericides and skin conditioners in an alcohol base. It is a water free, non-rinse formula that contains mild skin moisturiser and Vitamin E to allow frequent use without drying out or damaging skin. They both combat the risk of cross contamination, while leaving a residual biocide for maximum cleanliness.
Harvey Wiseman, CEO at Wiseman Industries, said: "We have responded directly to our customers at this unprecedented time, asking for a medical grade spray and gel. The high alcohol content forms the first line of defence for front line staff working in their respective fields, to ensure the COVID-19 virus and other viruses are killed on contact."
PROMAIN Antibacterial Liquid Soap is most effective when used as part of a wider personal hygiene programme that kills off commonly transmitted diseases, respiratory infections, skin infections, food poisoning, intestinal illnesses and body odour. It can be used in conjunction with MediGrade Pro Hand Sanitiser Gel and Spray.
For more information, contact [email protected]