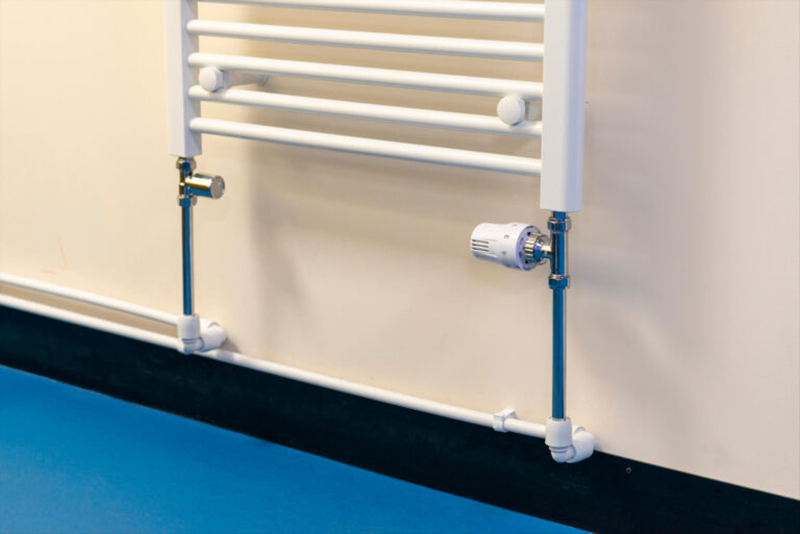 Wavin Hep2O has released its new chrome radiator upstand, which allows installers to quickly and easily create a modern look for heating systems. The push-fit product is one of the first of its kind and allows for straighter, neater connections to radiators of all shapes and size as well as free standing baths. It is designed to fit any 15mm Hep2O hot and cold plumbing system and, with a quick adjustment using a pipe cutter, can also be used to connect to standard radiator valves.
The upstand features grooves at both ends meaning there's no need for any additional preparation with Hep2O, and at 600mm in length, it can easily be pre-cut to any size if needed. It easily clicks into place with Hep2O fittings, unlike most chrome pipes which aren't compatible with push-fit products.
Joana Januesviciute, Territory Product Manager, Hot & Cold Plumbing at Wavin, said: "This upstand has been created because we've listened to what our customers need. They want a product that is easy-to-install, push-fit compatible and won't lose its shine over time.
"It's a hard-wearing, innovative, and quality product, which ensures a great looking end-result for homeowners."