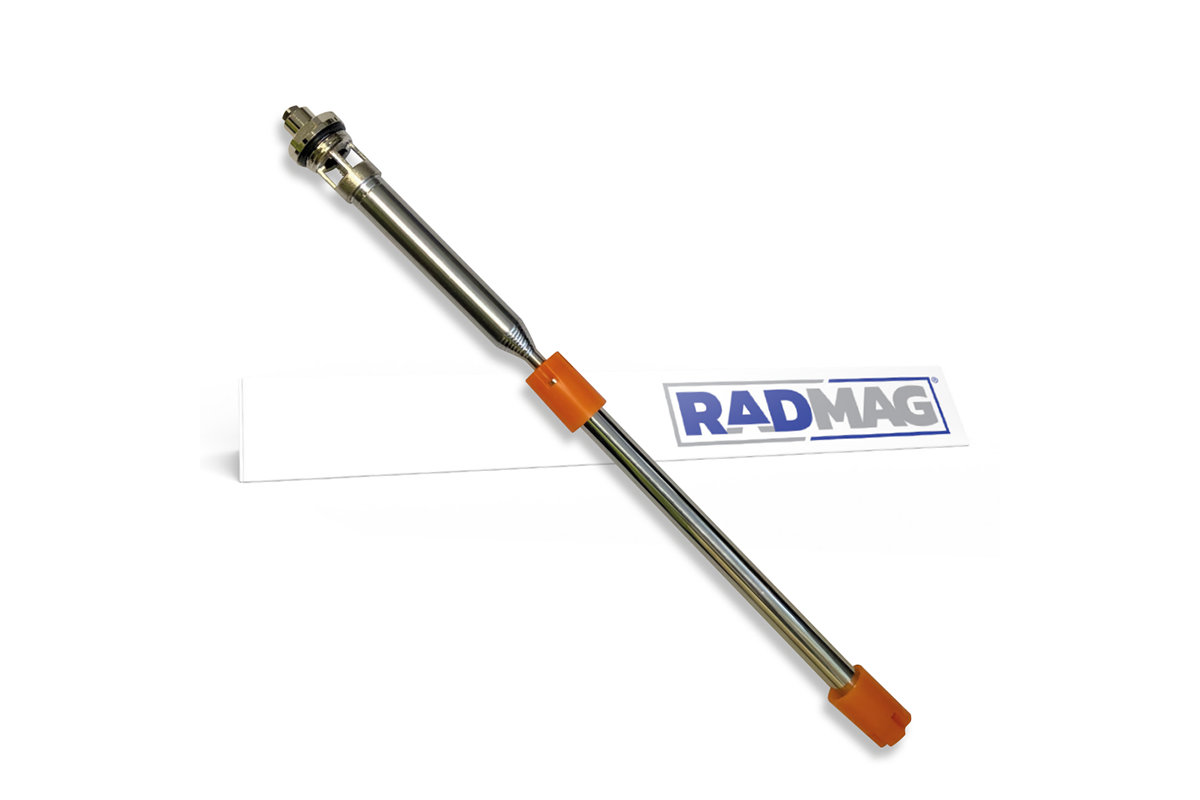 RadMag is a new product designed to allow magnetic filtration in domestic heating systems without the need to cut into pipework.
Invented and designed in the UK, it can be fitted in most standard towel warmers and designer rads. Its aim is to offer a fast and economical way to install magnetic protection.
It can be fitted in minutes with a minimum of tools and without breaking into any existing pipework – providing round the clock protection while being hardly noticeable.
The unit contains a high powered magnet array which can be extended to optimise the ferrite capture area. It can be retracted for inspection and wiped clean before re-inserting.
The product can be inserted into most towel warmer and designer type radiators and incorporates a chrome cap with an integral bleed nipple, enabling the system to be checked and maintained regularly.
The point of sale packaging is completely free of plastic and the components are all fully recyclable.
RadMag's inventor, Mark Norris, comments: "RadMag is the easiest way to add magnetic filtration to any wet heating system that has standard towel rails or designer radiators. When coming up with the idea for RadMag, I considered that manufacturers fit heating elements to them so why not a removable magnetic filter. A lot of heating engineers use the towel warmer to dose a system with cleaner or inhibitor so why also use it to fit a filter too?"
Features at a glance
Low cost magnetic protection
Fast and simple retrofit installation
Extendable reach
Integral bleed nipple
High quality chrome cap
Easy to clean
Zero plastic packaging
Patent pending
Installation guide
1 Offer the RadMag up to the side of the towel warmer and extend it until it reaches between halfway and two-thirds of the way down the radiator
2 Make sure the heating is switched off and isolate the valves
3 Loosen and remove the existing blanking nut (taking care to absorb any displaced water)
4 Insert the RadMag into the radiator
5 Tighten the RadMag down before you open any radiator valves
Cleaning guide
1 Turn off the system and allow the towel warmer or radiator to cool down
2 Loosen the bleed nipple on the RadMag to ensure no displaced air is present
3 Loosen and remove the RadMag, ensuring any displaced water is mopped up
4 Wash off the RadMag with water and a cloth
To watch the product video, click here