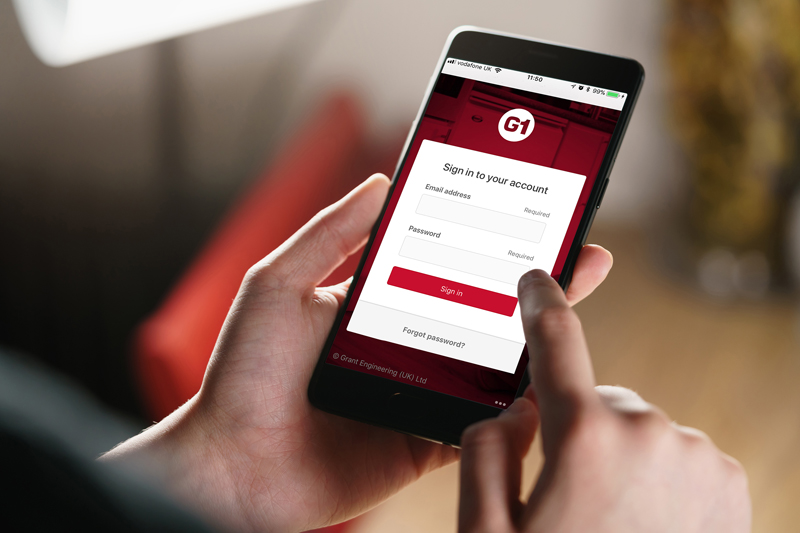 Grant UK enhanced its approved installer scheme earlier this year. Marketing and Corporate Communications Manager, Anna Wakefield, tells us more.
In 2011, Grant UK launched an installer scheme designed to assist engineers in the field. Since its launch, this scheme has welcomed over 2,400 engineers and through this network of installers, thousands of homeowners have incorporated Grant's award-winning heating technologies into their homes.
Benefits for installers who joined the G-One Scheme included free Grant product training, longer guarantees on the products they installed, and access to marketing support. Although these remain at the heart of Grant UK's installer scheme, changes are being made which will increase the benefits that members can enjoy.
Scheme rebrand
The scheme itself has enjoyed a revamp, with new branding throughout. The G-One Scheme, as it was formerly known, will now be called G1. This simple rename signifies a change while also maintaining a recognisable identity for both installers and homeowners. With its new logos, Grant UK's G1 Scheme has been given a fresh new look and branding that members will be able to use in their own marketing materials.
The G1 installer network has continued to evolve, with product training and experience at its core. Being a member of this scheme has been aspirational for many installers. Similarly, the accreditation has become increasingly sought after by homeowners who want their new heating system to be installed and fitted by an approved Grant installer. While new scheme features are being launched this year, the fundamental ethos of the G1 Scheme will remain – supporting experienced engineers to install quality, reliable heating for homeowners for years to come.
G1 Portal
From March, G1 installers will have access to a new online Portal which is replacing the online platform previously set up for scheme members. In early 2016, Grant surveyed its installers to ask what they wanted from the Portal and the changes made in response to this feedback have been at the heart of the new build. With its new look, the Portal has a more streamlined appearance designed to make site navigation easier and the visitor experience more enjoyable. The G1 Portal is the place where installers must register their installations in order to activate the longer guarantees, so its functionality and usability is essential.
Features
Some key features of the new Portal include:
Quick, simple product registration form with the option to save drafts
Registration log with useful indicators to highlight upcoming service due dates
Interactive, bespoke dashboard with an installer's account information collated together
Downloads hub where technical manuals, marketing literature and other useful guides can be viewed
A new blog
A G1 Shop where branded clothing, merchandise and promotional items can be ordered.
While the Portal's central purpose is to process product registrations, Grant also intends the platform to be a place where installers go for marketing and technical support. The news feed will continue to share the latest Grant news to keep G1 installers up to date and ahead of the field, the new blog will give installers the opportunity to interact with content and the improved G1 Shop will offer a wider range of items for installers to purchase.
New registration app
The installer survey also found a demand for a G1 product registration app. The G1 Click app enables installers to register products onsite with the quick click of a button by syncing with an installer's G1 Portal account, providing a seamless user experience.
Through the app, G1 installers can submit a new registration in full or complete a partial registration, save it as a draft and finish it at a later date. G1 Click also incorporates some handy features all designed to help make life easier for engineers, including:
Serial number scanner which can auto-fill the boiler details
Online and offline modes
Automatic syncing with an installer's G1 Portal account
Loyalty rewarded
G1+ Points is a brand new tier that engineers can progress to after installing and registering the required number of products. G1+ Points installers will be able to accumulate points against the oil boiler installations that they register via both the Portal and G1 Click, points that they can then use in the G1 Shop.
Whether you're already a member of G1 or if you are an installer interested in joining the scheme, contact [email protected] for more information