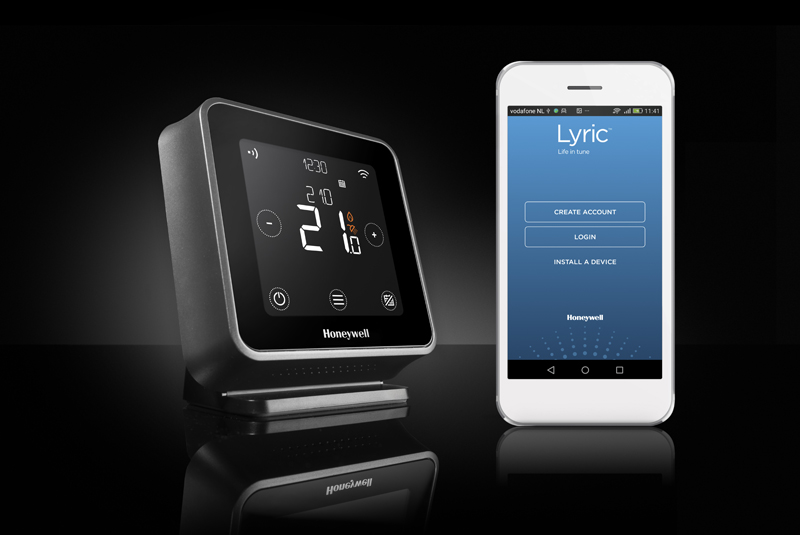 Boilers are at their most efficient when partnered with an intuitive control system, such as a smart, Wi-Fi enabled thermostat. Yet, with a diverse range of properties and heating systems in the UK, there is no 'one size fits all solution' when it comes to smart controls.
Recognising this, Honeywell continues to develop the capabilities of its T6 series thermostat range to cater to a wide variety of systems. The most recent additions to the portfolio allow installers to fit controls for heating only, heating and hot water and two zone applications.
T6R-HW
The T6R Hot Water (T6R-HW) is a wireless thermostat with all the features of the existing T6 range, such as full internet control via smart phone or tablet, OpenTherm, time proportional and integral control (TPI), optimum start/stop and delayed start boiler control, plus additional, hot water-specific time control. For example, geo-fencing can detect when the householder is close to home, then turn the heating on and apply a hot water boost, ensuring the tank is ready for them to have a hot shower.
Two-channel receiver
There is also a new, two-channel wireless receiver which supports two heat zones. For two zone applications, the receiver supports the creation of two heating zones using two T6 programmable thermostats wirelessly paired to the one receiver.
What's more, Honeywell is making the two-channel wireless receiver box and the wireless T6 thermostat available as a spare, to ensure installers can custom build the system they need.
Andy Mansfield, marketing communications manager at Honeywell, comments: "We are constantly monitoring market trends to ensure our product development reflects what both installers and their customers need.
"This expansion of the T6 range means installers have access to a connected, smart heating solution for any type of heating system or boiler, with the same premium quality they have come to expect from Honeywell."