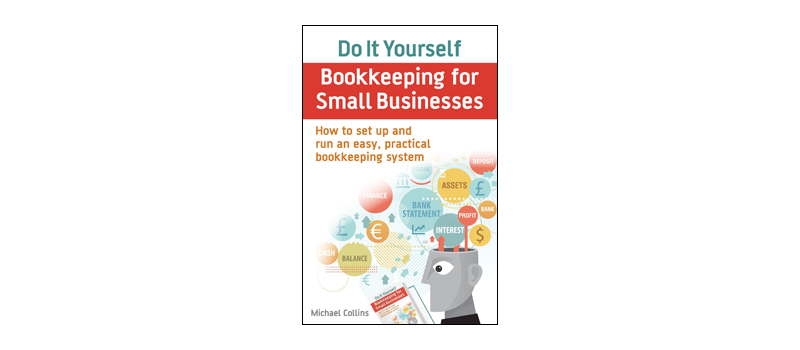 Most plumbers typically flinch at the words 'do it yourself', but in this instance, the phrase has a more positive application.
Michael Collins' Bookkeeping for Small Businesses provides a useful reference for plumbers who need assistance with setting up and running an effective bookkeeping system.
Financial matters and number crunching aren't everyone's cup of tea, but there's no escaping the fact that keeping on top of your finances is a fundamental aspect of running a small business. What's more, with the will to learn and the use of this handy book, it needn't be an arduous task. Indeed, according Collins – a qualified chartered management accountant – 'if you can create a shopping list, then you can create a list of financial transactions and do your own bookkeeping. It really is that simple'.
The book presents the subject matter in an easy-to-follow, digestible format, using layman's terms, numerical examples and flowcharts. It really doesn't matter if you don't have any previous experience of bookkeeping – this resource should get you up to speed in no time.
Covering a broad spectrum of topics, this book seeks to educate small business owners and sole traders in the arts of:
Creating a simple bookkeeping system that anyone can manage;
Creating an easy to use system that controls the paperwork;
Calculating VAT liability or VAT refund figures;
Producing key financial figures concerning the business;
Exercising proper financial control over the business;
Reducing year end accounting fees; and
Reducing stress associated with bookkeeping and paperwork.
Suitable for small businesses, sole traders and start-ups, this book could be your go-to guide for all things bookkeeping, providing a 'simple, straightforward and stress free' approach to a task that needn't be the bane of your life.
Bookkeeping for Small Businesses has an RRP of £14.99. For more information, visit www.constablerobinson.com