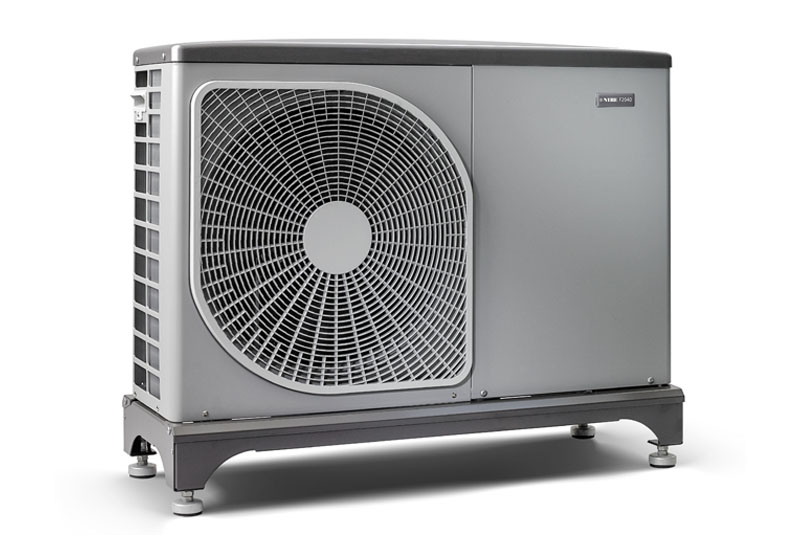 In order to support the growth in demand for renewable heating solutions, and to ensure all areas of the market are catered for, NIBE has added a new smaller model to its range which will support new build and smaller properties.
"It is important that we opened up the availability of our products to a wider range of homeowners and developers so that properties with smaller heating loads are able to reap the benefits of renewable heating solutions too," said Robin Adderley, Sales Director at NIBE Energy Systems.
"Enabling more people to enjoy the benefits of such systems, both financially and environmentally, is a very positive step towards delivering more choice for homeowners as to how they provide heating and hot water for their homes."
The F2040- 6kW joins the F2040 family of heat pumps which has been previously offered in 8, 12 and 16kW. The new, smaller heat pump offers the same product features as the established larger units such as compatibility with the VVM320 Indoor Module and SMO range of controllers. The F2040 is also an ideal size for complementing other energy sources for hybrid solutions and can be docked with an existing system such as an oil or gas boiler.
"Hybrid systems are becoming increasingly common applications for heat pumps, with the heat pump being incorporated into existing energy sources with great effect," said Robin. "It is an investment that brings considerable economic, energy and environmental benefits, and we look forward to seeing more installations in the coming months and years."
Like the larger models in the series, the NIBE F2040-6 heat pumps offer a high heating capacity from the inverter driven compressor and can operate down to -20°C ambient.
Further information can be found at: www.nibe.co.uk/