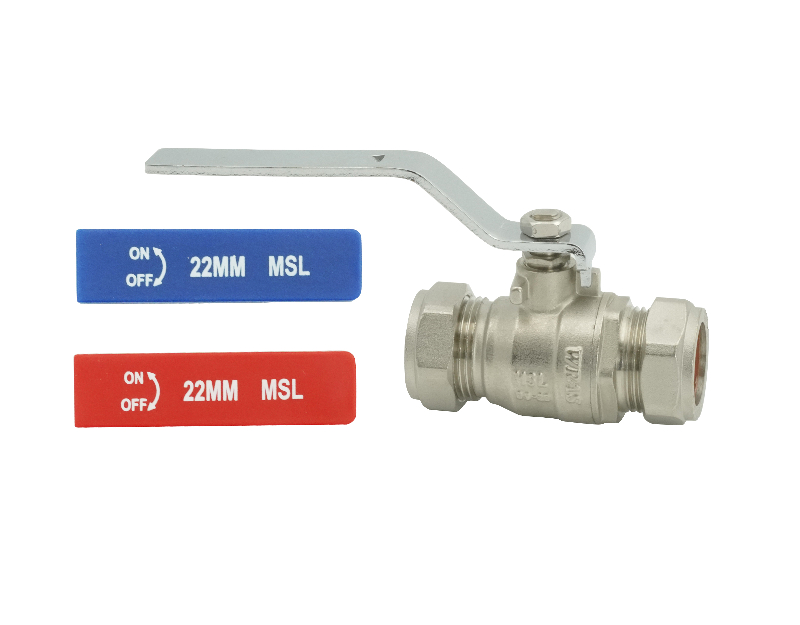 Navigator has launched its new range of dual sleeve ball valves. The new range means an end to the need to stock two types of ball valve – for hot and cold water pipes. Each valve is supplied with Navigator's blue and red sleeves. The installer simply chooses which sleeve to use and it clips securely onto the handle – no tools required. 
The standard ball valves have compression fitting ends and include olives. The company says that all lever ball valves are WRAS approved for use with potable water. The new MB Pressfit valves are full bore and are compatible with all M type press fittings.  
The full range includes full bore dual sleeve lever ball valves, light pattern dual sleeve lever ball valves and pressfit water dual sleeve lever ball valves – all available in 15mm, 22mm and 28mm sizes. 
Navigator's Antony Povey, Key Accounts Manager said: "Once again Navigator has come up trumps with the latest, quality solution for installers. As well as providing a range of options, these products offer an innovative, high quality solution that helps cut down on the selection an installer needs to keep on the van."