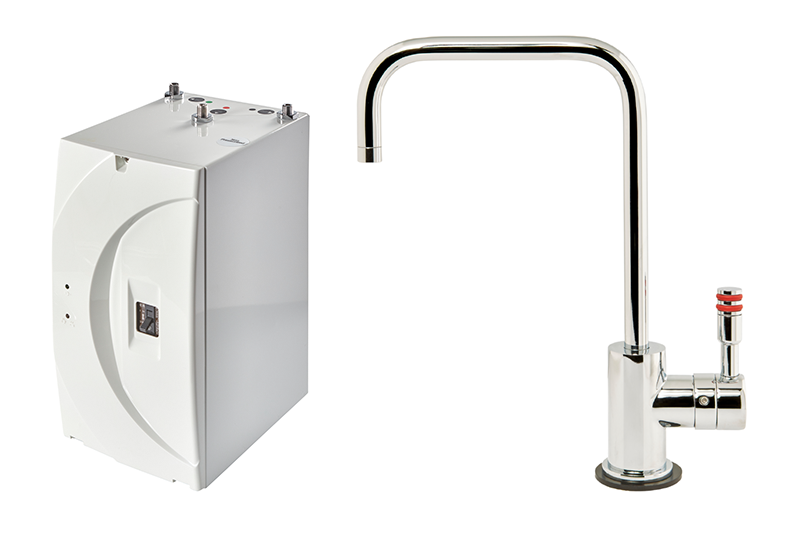 Monarch Water has developed a range of products designed to deliver healthy drinking water including purified, filtered and instant boiling water drinking systems.
The Wellbeing Water Purifiers range includes the Capricorn, Libra and Gemini reverse osmosis systems, which use a five-stage filtration process to produce pure, crystal-clear and refreshing water.
Using semi-permeable 0.0001uM membranes the water purifiers are designed to remove scale, scum, heavy metals, chemicals and microorganisms from water.
The units also re-mineralise post filter, replenishing naturally-occurring minerals such as magnesium, potassium and zinc. This process is achieved using mineral balls containing sustainable coconut carbon, which not only infuse the water with minerals, but refresh the taste and adjust the odour.
Water filters
The company's Wellbeing Carbon Block Filters have been designed to reduce and remove unwanted impurities in water such as scale, chlorine, herbicides and pesticides – to produce clean, ultra-clear and fresh-tasting water.
The filters feature auto-shut-off heads, allowing cartridges to be changed without turning off the water supply. Although compact, these filters have capacities of 10,000 litres (LSF140), 2,400 litres (LSF240) and 5,600 (upgrade-details available upon request). They also come with a sleek Bari tap as standard.
Taps
Monarch's Wellbeing collection of Three-Way Taps include the Aries, Taurus and Virgo. Crafted in Italy, these taps provide drinking water in addition to cold and hot water, using a tri-flow design from two levers. The taps also come complete with the company's LSF140 Carbon Block Filters.
Meanwhile, Monarch's Instant Boiling Kettle Taps dispense 98°C hot water through a choice of two faucets. The Scorpio delivers instant hot water while the Aquarius also dispenses cold filtered water.
These taps have also been designed with safety in mind, featuring child proof locks on all hot water levers and are made from specialised anti-scald material.
Both taps come with the company's LSF240 Carbon Block Filters as standard. They come with compact under-the-sink hot water tanks to fit under a kitchen sink.
"The Wellbeing Range has been designed to enhance and enrich the wellbeing of consumers by providing healthy and tasty drinking water," says Kevin Johnson, MD of Monarch Water and Chairman of BEAMA (water softener division). "These products can also help improve energy efficiency and eliminate the need for single-use plastic – offering a sustainable solution for quality drinking water at home."