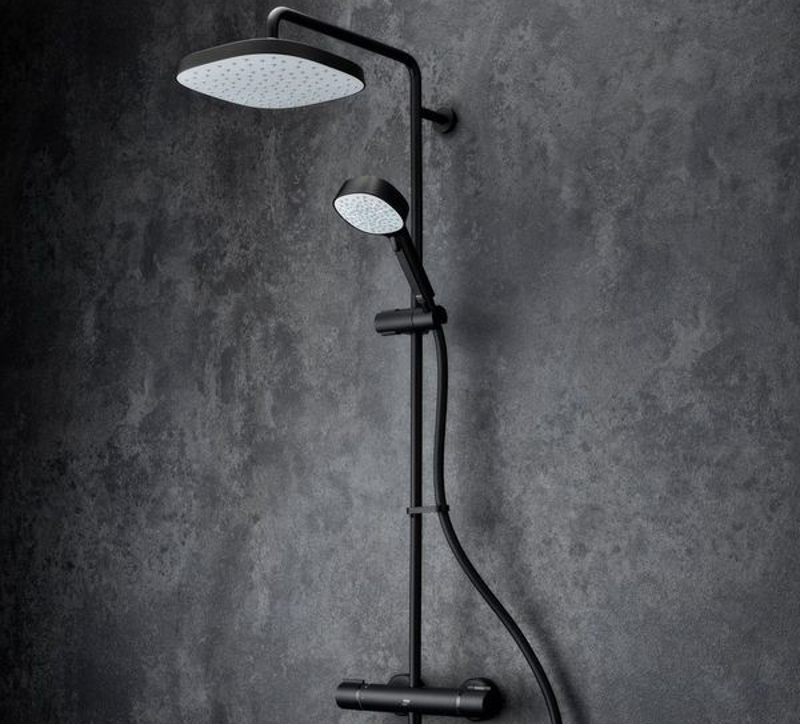 The new Mira Relate Matt Black includes both Mira Magniflo and Mira Cool Shield technologies and has been designed to be a style upgrade over new or existing bar valves.  
With a front of tile installation, new installations benefit from Mira's fast-fix kit, which includes a simple pipe-spacer guide. The new models also come with 150 ± 24mm pipe centres and flexible fittings, including bar valve and slide bar. 
Mira says its Magniflo technology means a Mira mixer can perform on any system, even at pressures as low as 0.1 bar. The unit also includes safety features such as thermostatic temperature control, maximum temperature stop and Mira's Cool Shield technology – that stops heat transferring to exposed surfaces of the shower valve. 
Part of the Mira Showers extended finishes range, Mira Relate Matt Black also come complete with a 5-year parts and labour guarantee and a 10-year spare parts assurance after product discontinuation, which is standard across Mira's mixer category.