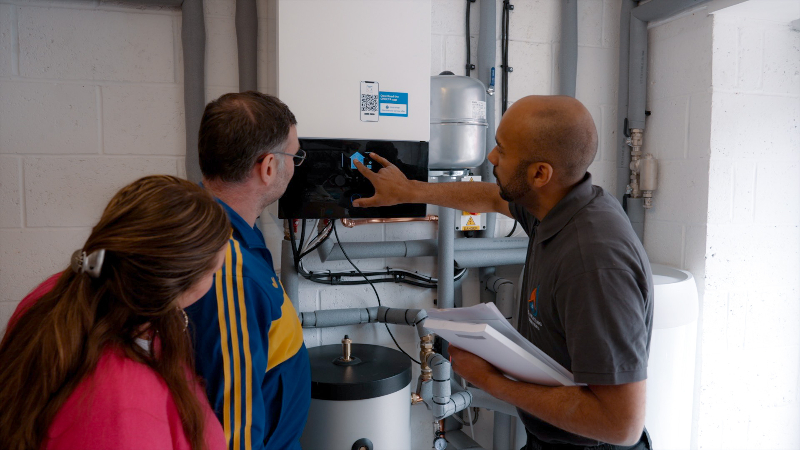 EDF has acquired CB Heating, in what it says is a strategic step towards helping customers transition to zero-carbon heating solutions such as heat pumps.   
The deal will see EDF putting a dedicated team in place to deliver heat pump solutions for a wide range of homes across the country.
Philippe Commaret, Managing Director of Customers at EDF, said: "The investment we're making in the heat pump market is representative of all the work we're doing to help Britain achieve net zero.   
"Having acquired stand-out installer CB Heating, we look forward to delivering an even better service and added value for our customers, making it easier for them to switch from polluting fossil fuels to low carbon electricity, and in doing so, save cash and carbon."  
Over the past year, EDF's strategic investment and partnership with CB Heating has supported the development of the Heat Pump Installers Network (HPIN) Academy, which delivers free training to upskill engineers at every level in the UK.  
Clayton Browne, Managing Director at CB Heating, said: "Now CB Heating has the investment and resource to continue its journey to develop and grow our HPIN network, which is the largest network of qualified trained heat pump installers in the UK.   
"We plan to train over 1,000 heat pump installers in 2024, meaning a quarter of all estimated heat pump installers in the UK will be a HPIN member. We're incredibly proud of what we've achieved so far and will continue to work with thousands of other local independent installers to help them move away from fossil fuels and switch to heat pumps. It's a very exciting time for CB Heating as we take this next step in our 23-year history."