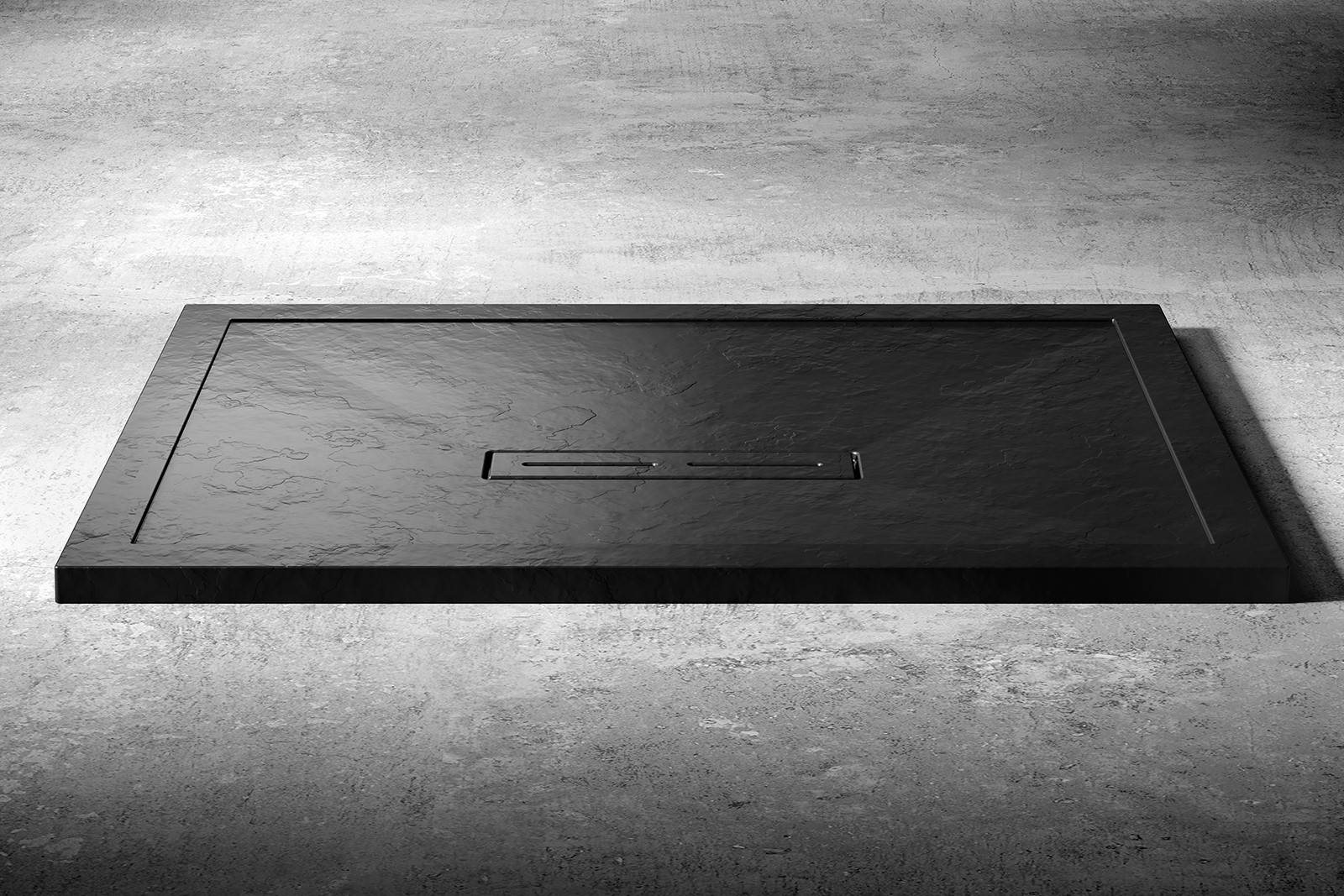 To meet the growing trend for adding colour and textures into the bathroom space, Kudos has introduced a slate effect finish into its Connect2 shower tray collection. The dark grey tray features an exclusive surface pattern taken directly from a piece of locally sourced slate, and the new tray is made in the Kudos factory just outside Kendal in the Lake District, an area known for its use of slate in construction.
Whilst the finish may be slate grey, the new Connect2 tray is manufactured in the same acrylic capped ABS filled with a structural resin bonded stone, to maintain the strength and durability benefits of its material. It is both slip and stain resistant and contains an anti-microbial additive to inhibit the growth of microbes including bacteria and mould.
It has a low profile when installed, standing at just 35mm in height, and has been designed to avoid standard joist spans – thanks to the positioning of an offset dual waste outlet – allowing the installer to choose the waste free from obstruction to connect. The tray may have to be rotated 90 or 180 degrees (dependent on shape) to accommodate the fixed joists, but once set, the installers can use the blanking plug provided to seal the unused waste and plumb in the hi-flow waste and trap, avoiding any need to lift the tray off the floor. If both waste holes are free then both wastes can be connected for even faster water removal.
A reinforced, magnetically secured waste cover, that's easily removed for cleaning, then sits over the waste blanking plug to complete the installation.
The collection of Connect2 trays, which come in a choice of slate effect, high gloss white or slip resistant SR finish in white, are available in a range of 28 different sizes from 800mm square to 1700x900mm rectangle, including seven new sizes recently launched to expand the quadrant and mid-size rectangular options.