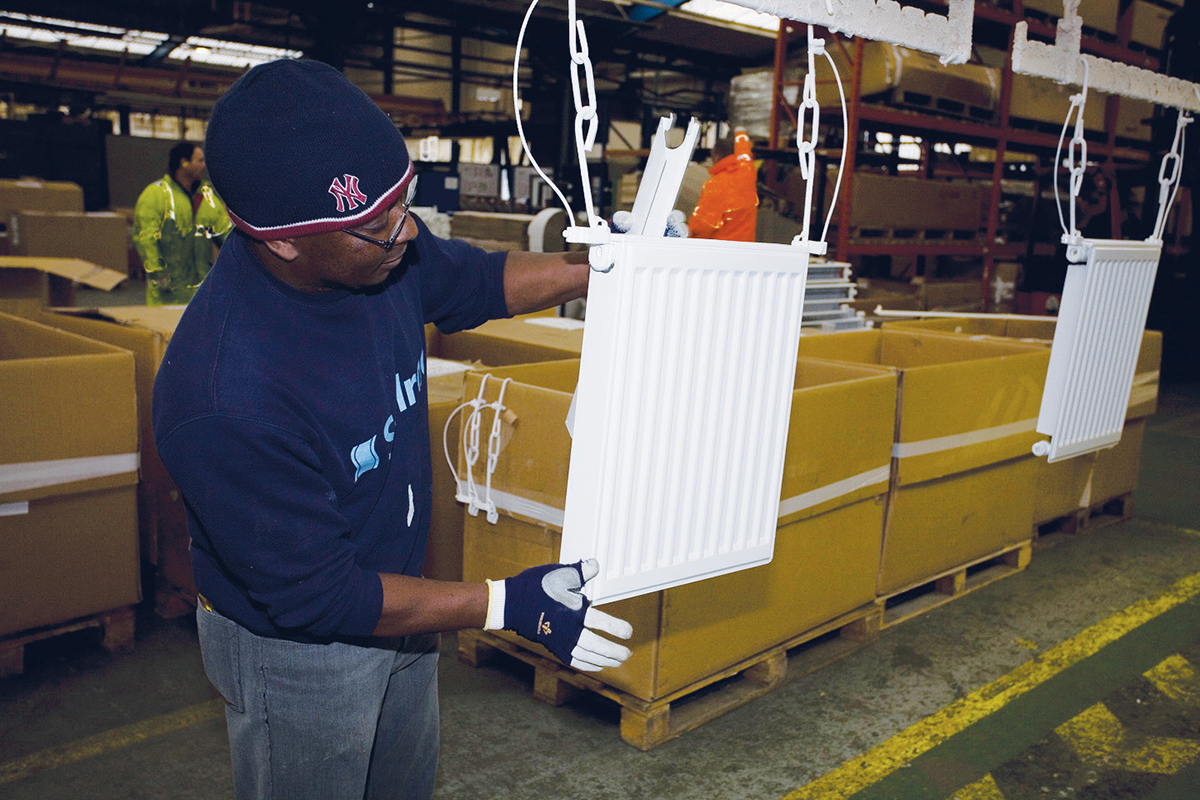 British manufacturing companies are opening their doors in a UK-wide Open House on July 7th 2022 to give their local communities the chance to see first-hand the potential careers and jobs on offer. Stelrad is delighted to announce it is taking part in this year's inaugural event, organised by manufacturing trade body Make UK. The aim is to help encourage all age groups from school leavers to more experienced workers looking at reskilling to consider the possibilities of a career in manufacturing as well as helping local communities understand more about the businesses on their doorstep.
Stelrad Radiators has been part of the South Yorkshire community since 1936. Along with other manufacturers from across the heating sector in the UK and joining companies from aerospace to food and drink, Stelrad will host a gigantic celebration to showcase production operations, how the company works and to put on a series of fun events throughout the day. Visitors will be able to talk directly to members of staff about how Stelrad's operations work and what opportunities there might be available in the business.
David Taylor, Operations Director of Stelrad Radiators, said: "Stelrad is delighted to be taking part in National Manufacturing Day showcasing our products, processes, tools and people. National Manufacturing Day gives us an opportunity to open our doors to interact with students, teachers and careers advisors to visit our manufacturing facilities, showcasing the exciting opportunities of offer and 'get behind the scenes of success'.
"We are looking forward to having local residents, school students and parents visit us for a day and experience what modern day manufacturing looks like, as well as enabling the local community all to see that manufacturing can be both exciting and rewarding. Visitors will be able to meet our team and hear first-hand what inspired them to join us."
Stephen Phipson, CEO of Make UK, said: "This is a really exciting day where the whole manufacturing sector will come together to celebrate the amazing things that Britain designs and makes. During the pandemic, Britain's manufacturers stayed open to keep the country running and switched production almost overnight to make vital medical supplies.
"But this sector is agile and exciting all of the time, not just in times of crisis. Our companies are at the forefront of global renewable technology development and some of the most innovative engineering developments seen anywhere around the world. This is a sector with amazing opportunities and we hope this first National Manufacturing Day will give people who have never had the chance to see inside their local businesses just what is going on and the opportunities available to them."