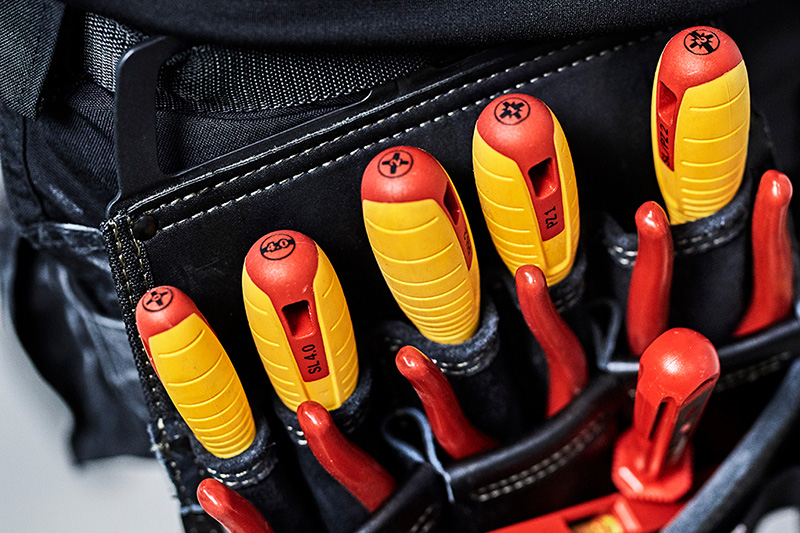 Hultafors Tools has launched a range of VDE Screwdrivers– including tested and certified SL/PZ and voltage tester models.
Researched and developed with craftsmen and women for professional use, every Hultafors Tools screwdriver is designed to offer superb ergonomics for optimal comfort with long rubber-coated, age-resistant handles that ensure grip for precision and maximum transmission of power.
With over 80 screwdrivers plus hex drivers and bit holders in the range, the blades and shafts are manufactured from high-quality hardened steel for long life. The VDE models also have tapered slim insulation to enable access to tight terminals.
The big difference with these screwdrivers is features such as the roll-stop handle with lanyard and hanging hole, plus clear and point size branding to aid location of the correct screwdriver for the job in hand.