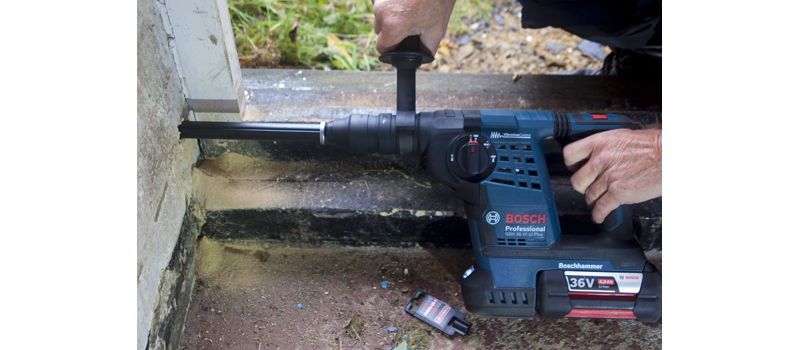 Roger Bisby looks at the Thru-in-One from Conxa and Armeg.
The Thru-in-One is an interesting idea from Conxa and Armeg which is aimed at plumbers and electricians who need to sleeve pipes and cable through the wall. The first thing to say about it is that it works, how could it not? The SDS drill bit goes through and is followed by the sleeve, which is already on the bit so there is no chance of misalignment or cavity insulation dropping down around the drill bit. In these days of filled cavities, it can save a lot of hassle. For the specialist installer who doesn't have van stock of off-cuts, it may be a good thing to have purpose made sleeves but, in my experience, they are not the people who sleeve cables and certainly not of this diameter. The sleeving is more applicable to power and lighting cables and that is the domain of the jobbing sparks, who is much more likely to have plenty of bits of conduit that he/she will be happy to get rid of.
It isn't that this is a bad idea but it needs to find its market. Armeg has a vast range of products that make tradespeople's lives easier and this is undoubtedly continuing in that vein. However, I would be interested to know just how many installers perceive this as a problem that needs solving with specialist kit of this type. There are any number of other products out there that do a similar job, albeit in a different way. The saving grace here is that the drill bit can be used for drilling any hole regardless of whether you follow on with the sleeve and because you are not paying a huge premium for the collar and sleeves over and above an ordinary SDS drill.
It may well be worth a punt. The test will be when those sleeves that are in the starter pack run out. Will you buy some more?