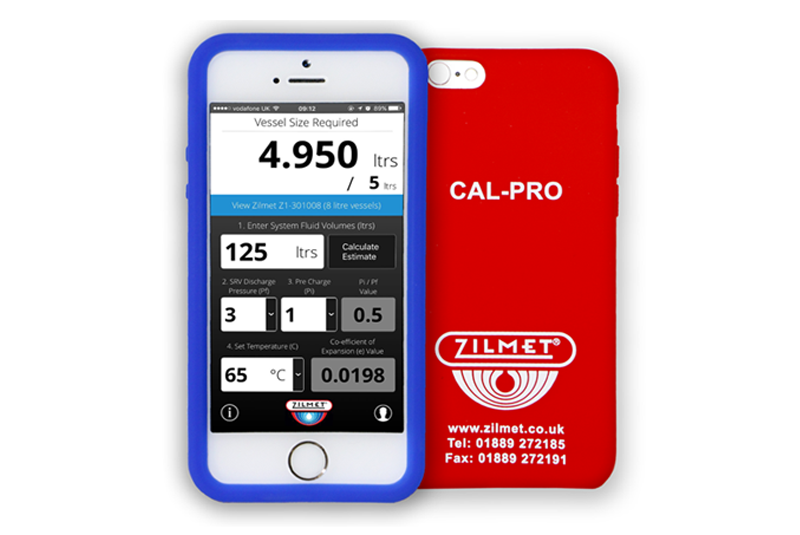 Zilmet has created a free mobile phone app that allows plumbers and installers to quickly calculate the required size of vessel for their installation.
The app, which is free to download and available for both iPhone and Android, takes the boiler output and system volume and calculates a suitable vessel capacity and pre-charge pressure.
Stuart Gizzi, Director at Zilmet UK, said: "Our printed vessel calculators have been hugely popular amongst plumbers and installers, becoming an essential for every toolbox, van and classroom.
"We have given out thousands of calculators over the last six years and through our continued commitment to provide easy-to-use products to our customers, we have chosen to transform our existing calculator into a free app.
"By moving onto peoples' phones, the calculator is easily accessible. With the press of a few buttons, the right size of vessel can easily be determined, with the app identifying the most suitable Zilmet vessel available."
For more information, visit: www.zilmet.co.uk