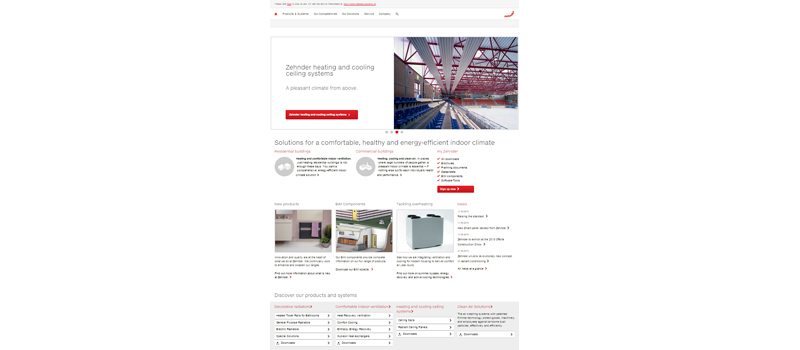 European indoor climate specialist, Zehnder, has turned up the heat on its digital presence with the re-launch of its UK website.
Delivering an enhanced user-friendly experience with improved navigation and functionality throughout, it allows customers to access detailed product information and videos across multiple platforms. After registering for a my.Zehnder account, users can also take advantage of a more personalised experience with the ability to save any brochures, planning documentation or data sheets to their own account for immediate access in the future.
"The new website represents a significant step forward in Zehnder's efforts to improve customer engagement and access to information," comments Zehnder Brand Manager, David Simoes. "As digital technology continues to revolutionise the way in which customers source new products and research the latest designs and finishes, digital content has become a critically important focus for us. Our full range of BIM components is available for download and practical advice, news and expertise ensure users keep up to date with all Zehnder and industry developments."
In addition to a richer online content, better presentation and the incorporation of video, the website's powerful radiator filtering and product selector tools enable installers and specifiers to more easily find the most suitable products for their projects.
"The new website provides a clean, modern design and delivers a consistent experience on laptops, tablets and mobile phones," continues David. "We are confident that the new functionality will significantly enhance the user's experience and assist in the selection process."
Take some time to explore the new site for yourself, at www.zehnder.co.uk.