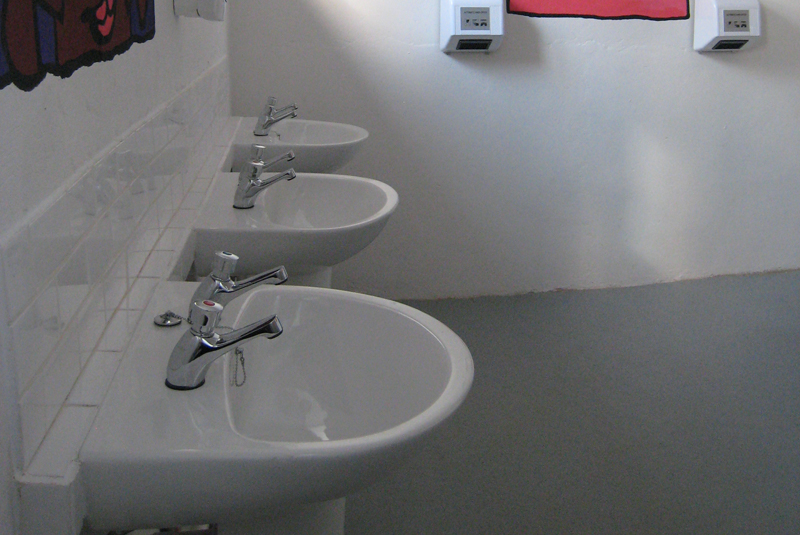 Bristan has donated 28 taps to support UK charity TEECH (Telecoms Eastern European Challenge), as part of a project to create sanitary toilets for a Moldovan School.
TEECH was founded in 1998 to help enhance public buildings across Eastern Europe, improving the lives of impoverished communities by updating or installing sanitary ware in schools, orphanages and elderly residences, whilst also providing aid to the regions visited by the team.
This year's project was based in Ivancea, a small village in the east of Moldova, where a group of 35 volunteers installed bathroom supplies donated by UK manufacturers. This included 28 of Bristan's water-saving Soft Touch Timed Flow taps, to provide indoor toilets for the school where only outside ones had existed before.
Hayley Holland, Marketing Manager at Bristan, said: "TEECH is a fantastic charity which makes a huge difference to the lives of the communities it works with, and when we were approached to support its latest project, we jumped at the chance.
"By working alongside the village, the TEECH team completed four bathrooms in eight days, an incredible achievement which will have a lasting impact on the village, the school and its pupils. Congratulations to TEECH on another successful initiative, and we would like to thank them for giving us the opportunity to contribute."
For further information on Teech and its development projects in Eastern Europe, visit: teechorg.weebly.com