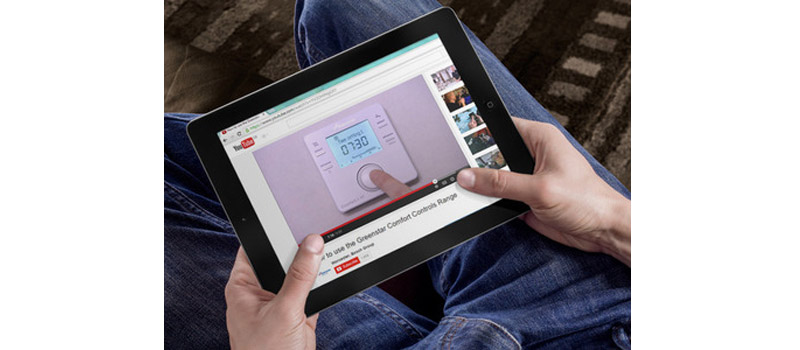 Worcester, Bosch Group has unveiled three new videos for installers and homeowners to familiarise themselves with its range of Greenstar Comfort Controls.
The videos, which have been uploaded to its popular YouTube channel, explain the intelligent controls' various features, while illustrating how simple they are to use.
Launched in January, Worcester's Greenstar Comfort Controls offer users improved efficiency in their heating systems. Ranging in sophistication to meet the needs of every user, each of the controls contains an intuitive dial-controlled menu for smooth and easy navigation of heating and hot water functions.
The Greenstar Comfort I and II benefit from being not just an RF on/off room thermostat but also a Load Compensation controller. Not offered by any other controls manufacturer, Load Compensation adjusts the boiler output depending on the room temperature in the area where the sensor is located through intelligent "conversation" with the boiler. This ensures the boiler operates at as low a temperature as possible, whilst still achieving the desired room temperatures, ensuring condensing efficiency is maximised at all times.
On the launch of the new videos, Martyn Bridges, Director of Marketing and Technical Support, commented: "We are pleased to be introducing our new range of heating and hot water controls to the market, and it is fantastic to bring these products to life through new media.
"We recognise the important role we have as an educator to the industry's professionals. We regularly upload videos to YouTube and, having received over 2 million views, see this as a key platform on which we can do so very effectively."