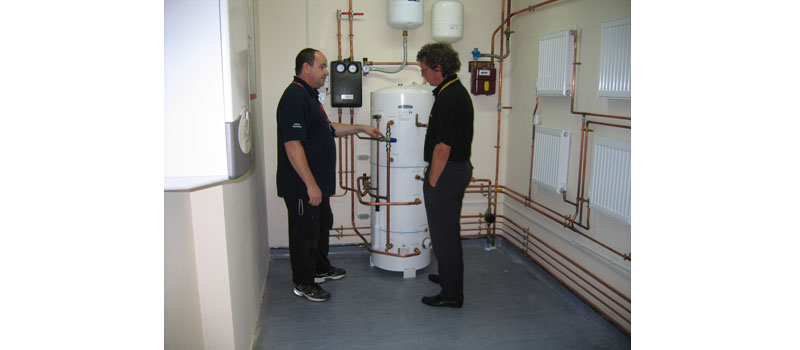 With the topic of skills currently high on the heating industry news agenda, Ariston has invested in a series of nationwide, state-of-the-art installer training Centres of Excellence.
The free courses on offer will provide essential knowledge for heating engineers, enabling them to develop their skill-sets as well as understanding the latest products to enter the market. 
Ariston has 14 training Centres of Excellence throughout the UK, each offering free courses on the company's high efficiency gas boilers. These comprise theory sessions and hands-on, practical classroom experience, including expert tuition on understanding the operational parameters, how to commission the boiler and install a multi-zone system.
Alan Hayes, Technical and Quality Manager at Ariston, said: "Regular training sessions ensure installers fully understand the importance of annual servicing and encourage them to make their customers aware of gas safety. Training courses educate gas engineers on procedures such as how to check combustion settings and correctly use a flue gas analyser, as well as inspect other elements such as boiler efficiency, data logging and differential pressure."
He continued: "By consistently raising their standards through training, installers will enhance their skill-set, as well as their profitability; after all, they will be able to fit and work on a greater array of products for a much wider selection of customers. Plus, being equipped with the latest industry knowledge and trends enables them to keep ahead of competitors."
For more details about Ariston and its Centres of Excellence, visit: www.ariston.co.uk