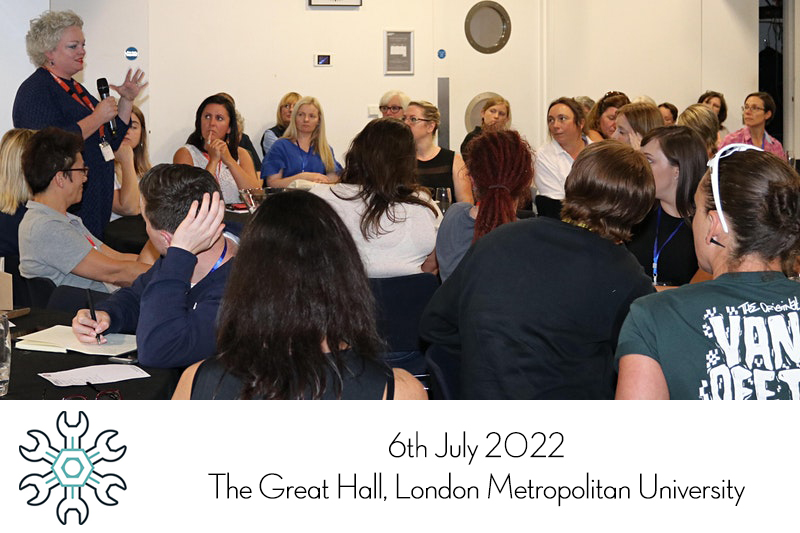 Women Installers Together (WIT), the national event for women plumbers, gas engineers and other tradeswomen and trainees, returns to London after a two-year pandemic break.
WIT had been growing in popularity and heading for the biggest event ever when it paused because of COVID-19.
On July 6th, WIT returns to London for a full day event, bringing food, fantastic speakers, great sponsors and of course, the opportunity for tradeswomen to meet and talk.
Hattie Hasan MBE, founder and CEO of Stopcocks Group Limited will MC, and the headline speaker is former RAF fast-jet fighter pilot, Mandy Hickson.
The ever popular Famous For Five Minutes – where tradeswomen talk about their lives, will be back, as will roundtable discussions on relevant topics, and feedback on changes since the last event.
Breakfast rolls and lunch are provided, thanks to the support of Monument Tools.
Women Installers Together is free to all tradeswomen, women trades trainees and sponsor reps.
A small fee is payable by all other attendees to help support the continuation of the event and other work with tradeswomen and improving inclusion in the industry.
The event will be at a new, bigger venue – The Great Hall, London Metropolitan University.
Secure your tickets at wit-event2022.eventbrite.co.uk
Headline sponsor for 2022/23 is Monument Tools, and Vaillant is a Gold sponsor. Thanks go to Mark Vitow, ADEY, Mira Showers, LCL Awards, Impey and Fernox for their support. There are spaces available for merchants, women's workwear (and footwear) manufacturers and employers who want to improve their trade staff diversity. Enquiries from potential sponsors are welcome to [email protected]