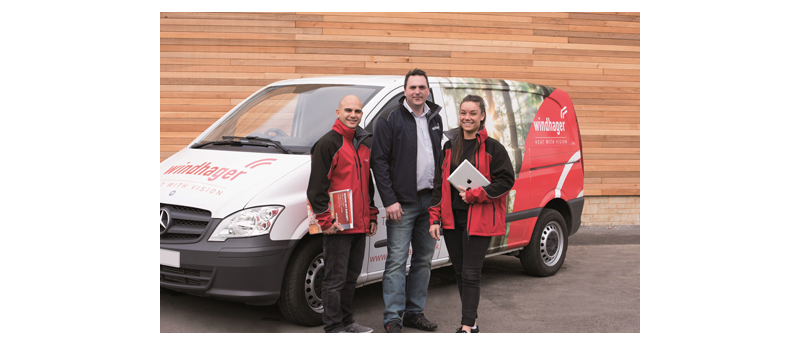 Windhager UK is inviting installers of its products to join the Windhager Installer Network (WIN), launched in July this year.
The WIN membership is open to the wide network of installers across the UK who are currently installing – or are looking to install – biomass boilers from Windhager's range for the domestic and commercial markets.
In order to become a member of the WIN network, installers will be required to complete Windhager product and technical training courses, and attend refresher courses when requested. Installations will also be assessed to ensure that their standards meet the expected high quality that accompanies the quality of Windhager products.
Sami Osman, Technical Manager at Windhager UK, commented, "We have a great network of installers that work closely with us, installing our products across the country. In creating the WIN membership we are offering them the opportunity to go that one step further. By becoming a WIN member, installers will receive unrivalled support and it will allow them to promote a mark of excellence which will lead to new sales leads, with customers feeling confident that they are receiving first-class service from a fully-trained installer. WIN members will also be featured on our new 'Search for an Installer' tool on our website, which will give customers the opportunity to search for an installer in their area."
Windhager has created the WIN web portal, which can only be accessed using a username and password, rewarded to qualifying installers. With this, installers can access exclusive information, including regular bulletins, promotional material, product manuals and schematics, a fault code search engine and marketing material, including Windhager van signage and apparel.
Members of the network will also receive full, comprehensive training and support, ranging from technical documentation to marketing and exhibition support from the Windhager team.
Windhager is offering free training courses for installers held at the company's Headquarters in Marshfield, South Gloucestershire. The 500 m2 facility is fully equipped with showrooms and demonstration boilers to provide hands on learning for heating engineers across all levels of the industry.
The five courses, titled W1-W5, cover Windhager product overviews, installation advice, system design, fault-finding and commissioning to provide installers with substantial knowledge to confidently recommend and install Windhager biomass systems.
Installers from across the country have descended on Windhager's training centre, the largest dedicated biomass training centre in the UK, to snap up the free biomass courses that allow installers to meet directly with Windhager's technical experts.
Installers have expressed their satisfaction with the Windhager courses, with Danny Wyer, installer at Renewable Plumbing Solutions, commenting: "I thoroughly enjoyed Windhager's biomass course and would recommend it to all biomass installers. I thought it was really interesting while being incredibly informative and the enthusiasm and professionalism shown by the Windhager instructors was exceptional."
Further information on the benefits of the Windhager Installer Network is available at www.windhager.co.uk/win.