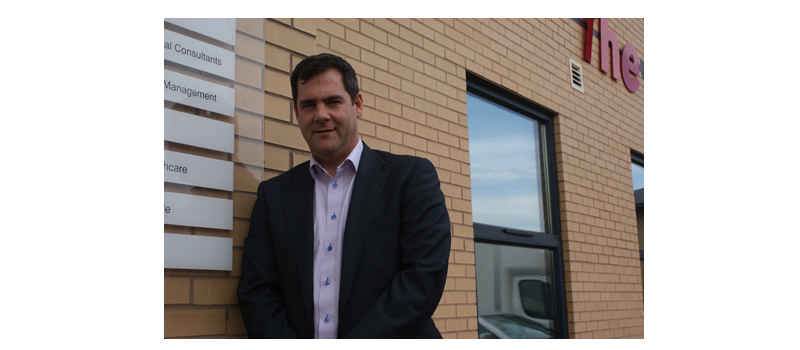 The UK's number one provider of double qualified sales leads for the home improvement industry has achieved a major milestone.
Leads2trade, which employs thirty members of staff, had a record number of registered members in the month of June and also recorded its highest ever number of active members on one day – which was well over 500.
Director Andy Royle says that a combination of renewed consumer confidence and the roll out of new double qualified lead services has influenced the spike in membership.
He comments: "The positive economic climate, together with the roll out of new double qualified lead platforms, such as bi-folding doors and conservatory roofs, has made a huge impact to the number of contractors signing up to become members. Homeowner demand is strong for niche, high value products like these.
"Ultimately, there hasn't been a better time to become a Trusted Local Supplier as we are also seeing lead volumes go through the roof. All installers need to do is sign up and they can begin receiving leads for homeowners that want work done, straight away."
Andy also says that Leads2trade's innovative hot key transfer service has also helped to boost membership.
This service allows the Leads2trade call centre team to directly transfer the consumer on the other end of the line to the installer in that postcode area, so that an appointment can be made straight away, increasing the likelihood of a survey being arranged there and then.
Trusted Local Suppliers is the name of the network that installers sign up to, and through it Leads2trade generate thousands of leads per month via a network of 800 websites, where homeowners register to find tradesman to carry out home improvement work.
These leads are then double qualified by Leads2trade's in-house call centre and passed on to members, in postcodes of their choice.
Installers can receive leads in real time via email or text and via the appointment booking and hot key service, leads can also be directly transferred to installers from the call centre, while the homeowner is still on the phone.
Leads2trade supplies leads to a range of sectors and markets – including fenestration, renewable energy, boiler replacement, conservatory roof replacement and specialist products such as bi-folding doors.
Installers can become a TLS member by visiting www.leads2trade.co.uk.