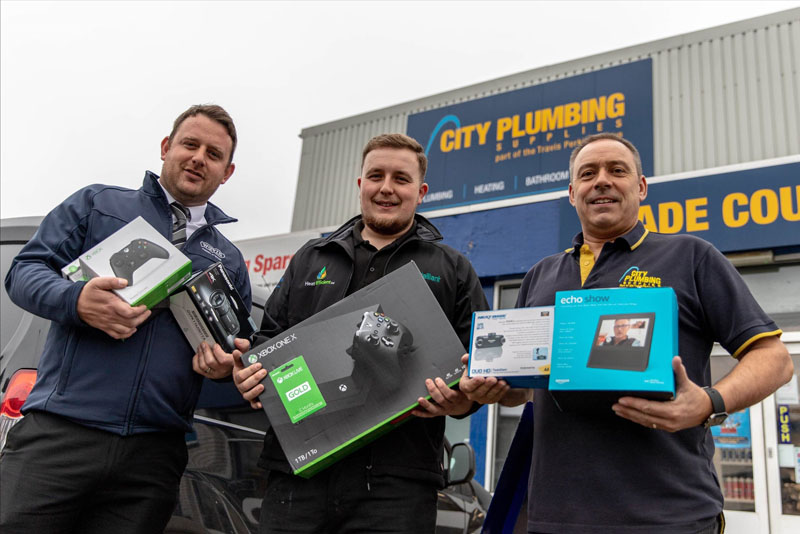 After another year of Gear Up prize-winning, Hep2O has crowned James Burn from Heat Efficient in Christchurch as its overall winner.
James took home the Hep2O Gear Up big prize bundle – which includes an XBox One X, Panasonic 4K camcorder and Amazon Echo Show.
Each week throughout the Gear Up promotion, winners took home a range of prizes, including an Amazon Echo Plus, Nextbase Dash Cam and an Amazon Fire HD tablet.
Congratulations to the winning installers, including: Neil Fuller, Brian Telford, Dale Henry, Jasper O'Neill, Terence Sampson, Dan Westacott-James, Paul Whincup and Lee Franklin.
Karen Stables, Marketing Manager at Hep2O, said: "Well done to James and the rest of our winners. Gear Up has once again been a great success with our customers. It's important for us to give something back to those who enjoy working with our products, and this promotion has given us the perfect opportunity to do that."
To find out more about Wavin's Hep2O range, click here.