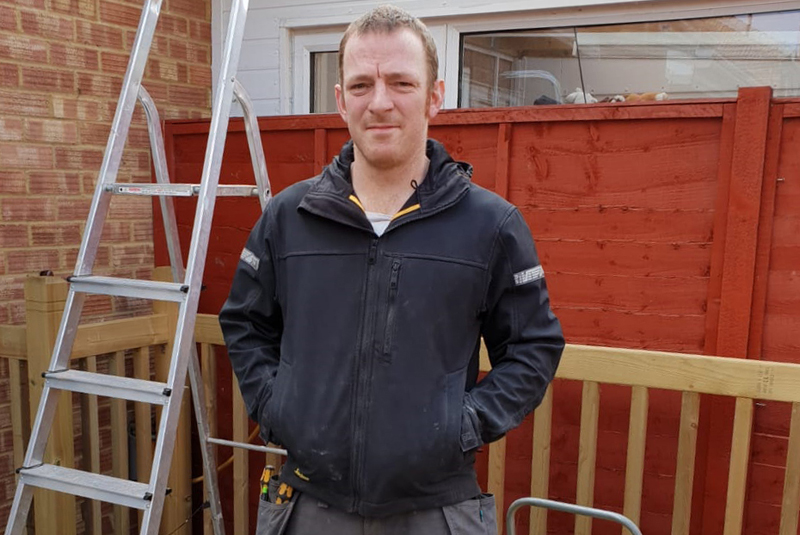 London-based installer Clive O'Malley gives a full body appraisal of some of the latest gear from Snickers Workwear.
6241 AllroundWork Stretch Trousers
The first thing I noticed about these is that they're a fair bit lighter than the standard trousers – which is a good thing. One thing that really struck me is the way the knee area has been designed.The pockets for the kneepads have expansion pleats, which keep the kneepads in the right position a lot better than a standard pair – clearly this is a big plus for installers. On the back of the knee area, they have used stretch Cordura, which is fantastic as it means no more big thick folds of material flapping around and catching in the back of the knees while you're kneeling down – making them far more comfortable. They are also surprisingly warm given how light they are.
To go with the new trousers, I bought a pair of XTR D30 kneepads. These are far superior to the standard foam ones and aren't uncomfortable or cumbersome given the size and feel of them.
Solid Gear Haze Safety Trainers
I also got my hands (or rather feet) on a pair of Solid Gear Haze Moon Safety Trainers. I've been using safety boots for as long as I can remember and they can be quite bulky and inconvenient to be taking off numerous times a day – especially if I'm in a few different properties in one day. I've also had safety trainers before, but they have been chunky and not very flexible. On first impression, these Solid Gear trainers are incredibly light and flexible, which was instantly noticeable when wearing them. They are like wearing a standard trainer, just with the benefit of a toe protector. Even this has advantages, as it doesn't dig into your foot whilst you're on your knees. There is also a heavy duty rubber cover on the toe to protect the material from wearing away. I've been wearing these while working on extensions with screeded floors and there's not a scratch on them
I also really like the boa fasteners on these. They're a lot stronger than they look and very handy for quick removal and tightening when needed. Overall, I'm really impressed with these trainers.
1229 AllroundWork Softshell Jacket
As with so much of the Snickers gear, this hooded softshell jacket looks and feels really good. Again, it's nice and light. While it's water repellent, it's breathable so you don't end up roasting inside it. The elbows have the stretch Cordura fabric on them too, making them ultra-flexible. They have decent sized pockets for everything you'd need in a jacket, and a chest pocket for an ID lanyard.
There are plenty of reasons to like this jacket, not least the hood. It has an adjustable cord for tightening it so it's not falling down over your face as you try to work in the rain. The "dropped end" sleeves are great too. Essentially, the sleeve ends are cut to the shape of a hand – which makes them easier to work in and generally more comfortable.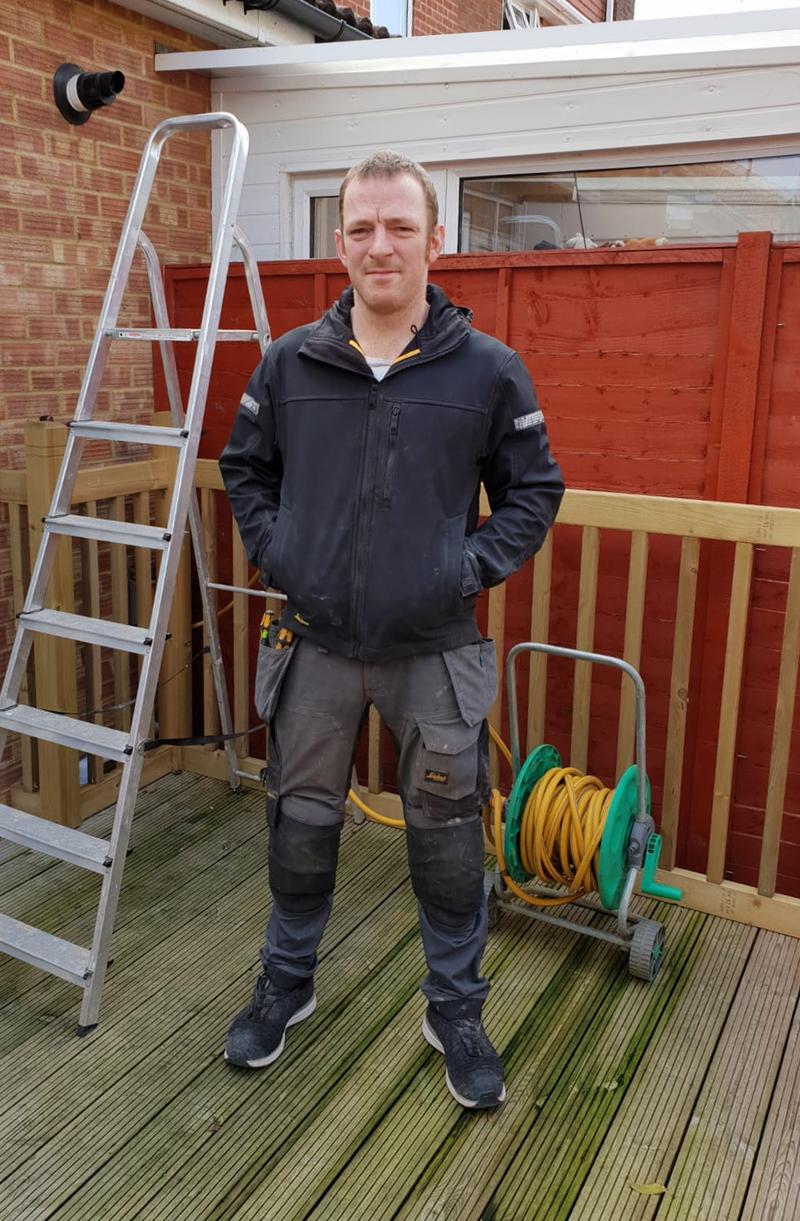 Clive's verdict
Full disclosure: I've been using Snickers Workwear for over 15 years as I believe they are great quality clothes. They've clearly put a lot of thought into these items and it's definitely paid off.