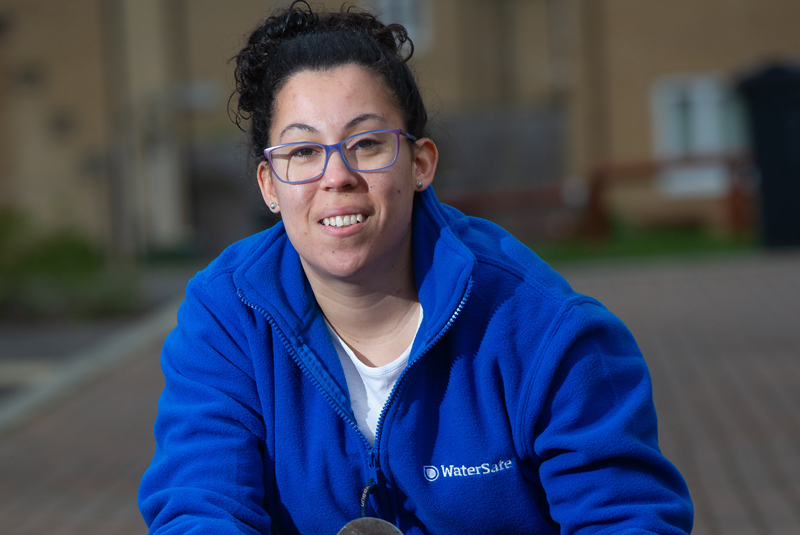 With fewer than 1% of UK plumbers being female, WaterSafe is calling for more women to take up the tools.
Despite plumbing being a great career choice that combines instant job satisfaction, a decent wage and skills that are always in demand, the number of women in the trade remains very low.
WaterSafe is calling for more women to help protect public health by pursuing a fulfilling and important career as a qualified plumber. The Get Girls Plumbing campaign encourages women not to be put off by the out-dated stereotype that plumbing is a job better suited to men.
With high demand for competent plumbers, there's never been a better time to be a woman in the industry.
WaterSafe approved plumber Hannah Dorkenoo Leggat said: "I would encourage any women thinking of becoming a plumber to go for it as it is such a rewarding job. You get to meet so many different people, some with amazing stories. The best decision I made was to become a plumber."
Being a female plumber can also have its advantages, as Hannah explains: "I have been to elderly customers' houses late at night, and the first thing they have said to me was: 'I'm so glad you're a woman' … I am fairly short too so it means I can get into some tight spaces that a stocky bloke might not be able to!"
Hannah added: "Being a member of WaterSafe is important – so many people now think they're 'plumbers' because they can put together two pipes. There's more to the job than just that – people's health can be potentially at risk if they use unqualified plumbers."
Julie Spinks, Director of WaterSafe said: "These days there's nothing a male plumber can do that a female can't, and our research shows that many women and elderly customers in particular welcome the chance to employ a female plumber in their home."
To find out more about becoming a plumber and the qualifications you need to join WaterSafe, visit watersafe.org.uk/becomeaplumber
Image: Matthew Power Photography