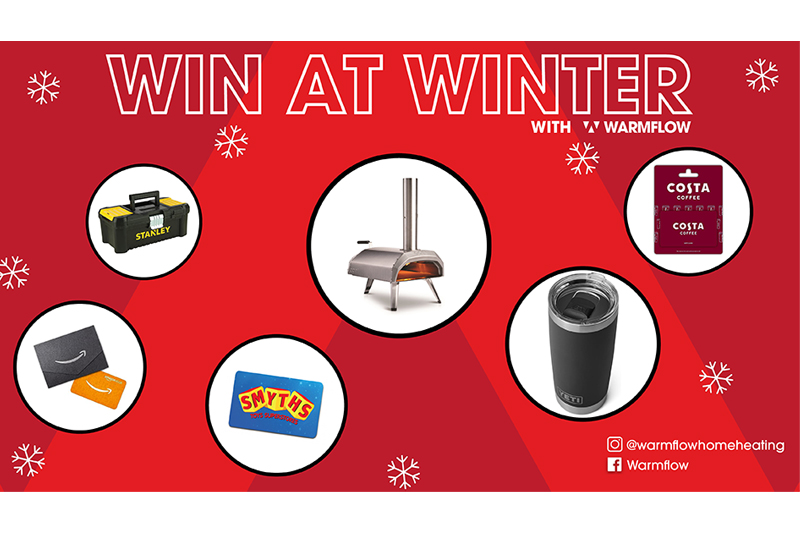 Warmflow has announced it will be running a promotion to give away some prizes to its customers and social media followers in the run up to Christmas.
Customers will have a chance to win a range of prizes including a tool box, Smyths toy voucher and an Ooni pizza oven every week from the 14th November right up until Christmas.
Known for its Agentis Oil Boiler, Zeno Air Source Heat Pump as well as many other home heating products, this promotion, run exclusively on social media, is another way in which Warmflow are giving back to their customers this Christmas.
For the chance of winning, follow Warmflow on social media platforms, tagging a friend in each post and sharing the competition.
Follow Warmflow on Facebook & Instagram to stay up to date with its latest news, products and promotions. For more information about this promotion or Warmflow range of products contact Warmflow at [email protected] or call on 02892621515.