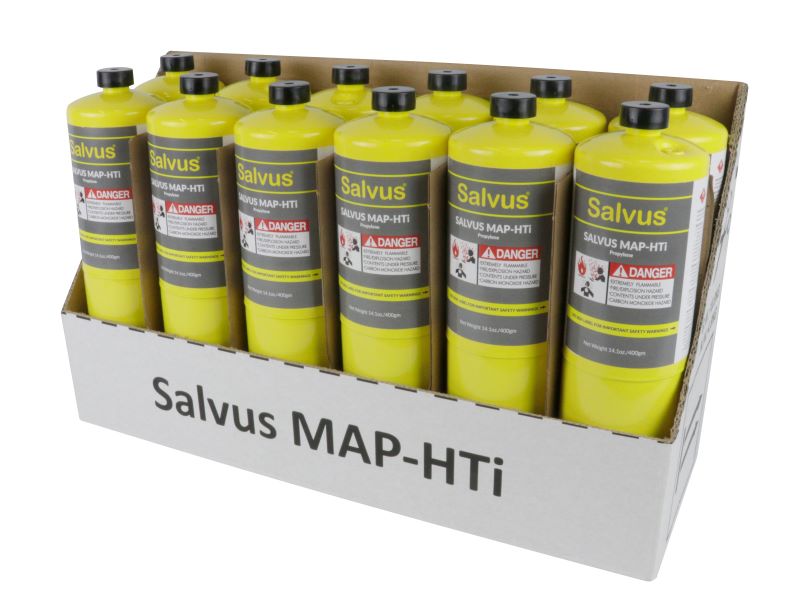 Navigator has launched its new Salvus MAP-HTi propylene MAPP gas and a new Turbo Torch as an extension to its Salvus pressfit fittings range for gas pipes.  
The new Salvus MAP-HTi is a clean, pure 99.5% propylene that gives a hotter flame. The company says it offers high performance in cold weather and works at a higher working pressure with maximum temperature of 1,985 degrees.  
The gas flow of 4g per minute gives around 160 minutes working duration per canister. The company says the gas is non-corrosive and will not degrade sealing rings. It's compatible with most popular propane torches and with the new branded Salvus Turbo Torch which is suitable for use with propane and MAPP gas disposable cylinders.  
With a 3-year warranty, the Salvus gas Turbo Torch comes with a self-ignition Piezo spark ignition system, a temperature control valve and a trigger lock. It offers an adjustable flame size with a flame length up to 115mm and a flame diameter up to 12mm. It comes with a continuous flame lock and an auto shut off when the ignition button is released.