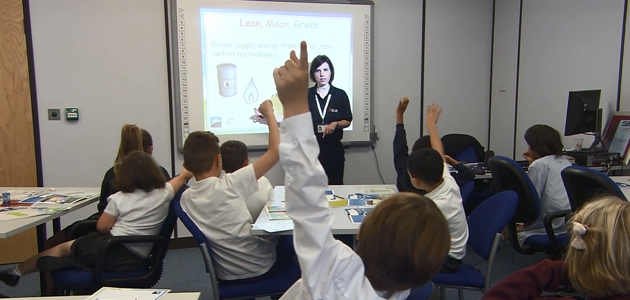 A new video launched by Mitsubishi Electric aims to highlight the benefits of the company's educational programme for primary schools and children's groups.
Called the Learning Curve, the half-day course focuses on how to 'reduce, reuse and recycle' and encourages the consumers of tomorrow to look at ways they can have an impact on reducing energy consumption.
"We want to encourage children to examine the way they use energy and challenge themselves, their schools and their family and friends to make a difference", explains Jenny Maskrey, who manages the Learning Curve on behalf of the company.
"We've put this video together to show what schools can expect from the programme and how it all fits into the national curriculum", adds Mrs Maskrey.
Over 1,000 pupils from across the Northern Home Counties have already attended the programme at the company's Hatfield headquarters, and Mitsubishi Electric has recently expanded the programme to its offices in Manchester, rolling out to other locations soon.
To find out more about the Learning Curve initiative and to watch the video, visit www.the-learning-curve.org.uk/video.