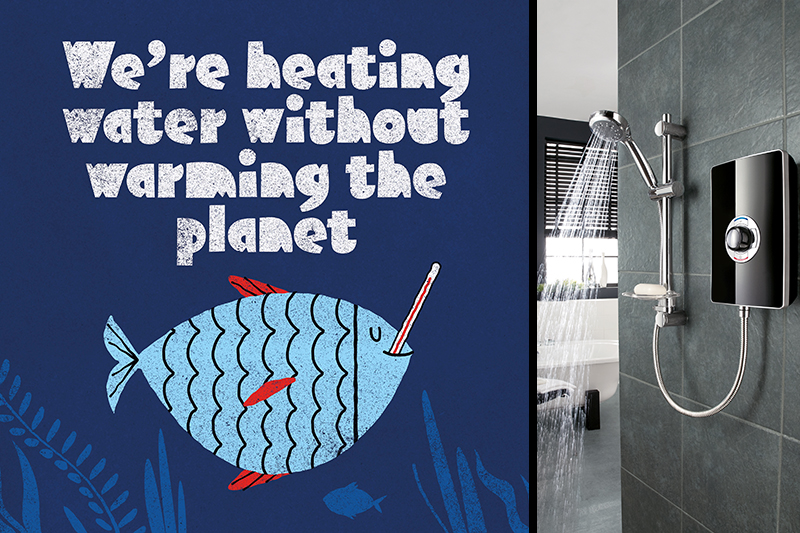 Triton Showers has joined forces with the Marine Conservation Society, supporting the charity in its mission to create a cleaner, better-protected, healthier ocean: one we can all enjoy.
As part of the collaboration, Triton will be highlighting the effect that products used in the bathroom can have on the environment, helping empower consumers to choose more marine-friendly alternatives.
The partnership comes just weeks after the shower manufacturer was awarded the Carbon Trust Standard in recognition of its efforts to cut CO2 year-on-year – a key milestone on its journey towards becoming net zero by 2025.
David Tutton, Managing Director at Triton, comments: "We are thrilled to announce our association with the MCS, in a collaboration that naturally aligns with our own environmental pathway.
"Alongside challenges related to domestic water usage and energy wastage, pollution affecting the seas surrounding the British Isles and on a global scale is reaching crisis point. As a shower manufacturer, Triton is perfectly positioned to make a difference when it comes to helping inform, educate and change consumer behaviours related to all of these areas – in particular those linked to people's bathing habits and choice of toiletries.
"While we use face washes, shampoo and shaving foams on a daily basis, we probably do so without thinking about the effect these can have once washed down the drain. Some may include chemicals that can have a harmful effect on the wider environment, so our aim is to highlight the cleaner choices people can make.
"Part of the programme we are putting in place with the Marine Conservation Society will involve tackling this issue with our staff and customers. We are also planning to develop further initiatives, such as clean-up activities targeting beaches and inland waterways.
"Having sent nothing to landfill since 2015, and with many other eco-successes to report – including driving down waste, improving product lifecycle and only pursuing innovative design solutions – partnering with the charity is an important next step for our business towards becoming the most sustainable shower brand in the UK."
For more information about Triton's 'Cleaner Conscience' roadmap, visit www.tritonshowers.co.uk/sustainability#s-vision