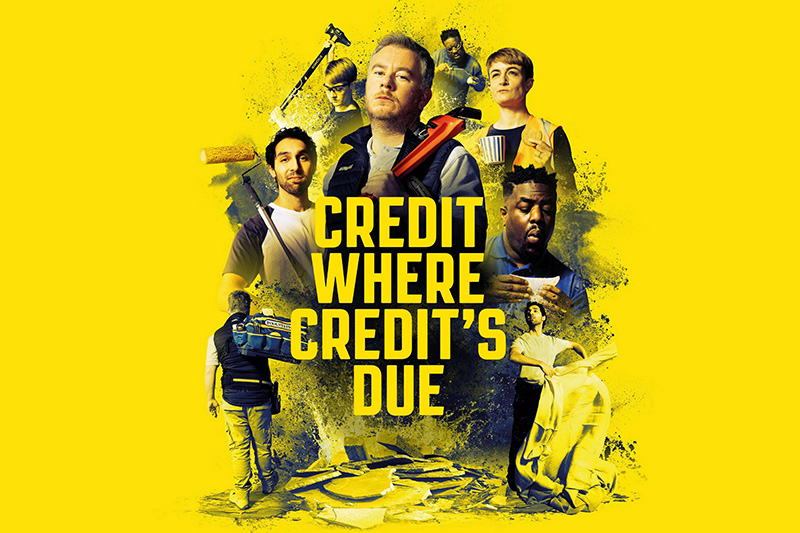 Toolstation has launched a competition to locate the nation's unsung heroes and give tradespeople back the 'credit' they deserve, both through recognition and up to £5,000 worth of prizes.
The COVID-19 pandemic has seen tradespeople continue to provide essential services and keep people safe and comfortable at home. To celebrate the trades and to show recognition of their incredible support, Toolstation is encouraging customers to nominate either themselves or a tradesperson they know who has gone above and beyond, whether that is through helping the community or going the extra mile in their working lives.
The entry period opened on Wednesday 31st March and will be closing on Thursday 29th April 2021.
Prizes for the winner include £3,000 worth of DeWalt products, and £2,000 credit if they are already a Toolstation Trade Credit Account holder. There will also be two runners up prizes of £1,000 of DeWalt kit with an extra £500 to Trade Credit Account holders.
Trade customers can apply for a Trade Credit Account in three easy steps. Signing up for a Trade Credit Account allows customers to buy now and pay later and get the tools and supplies needed for larger jobs.
James Mackenzie, Managing Director at Toolstation, said: "We are committed to providing our customers with the tools they need to get the job done, but more than that, giving them the recognition they deserve. After a tough year, tradespeople continue to keep the nation moving and work hard to keep homes and businesses safe, warm, dry and secure. As lockdown restrictions start to ease, we want to recognise the tradespeople who have gone above and beyond in their work or in their community and give credit where it's due."
Entries for the competition can be made at toolstation.com/competition