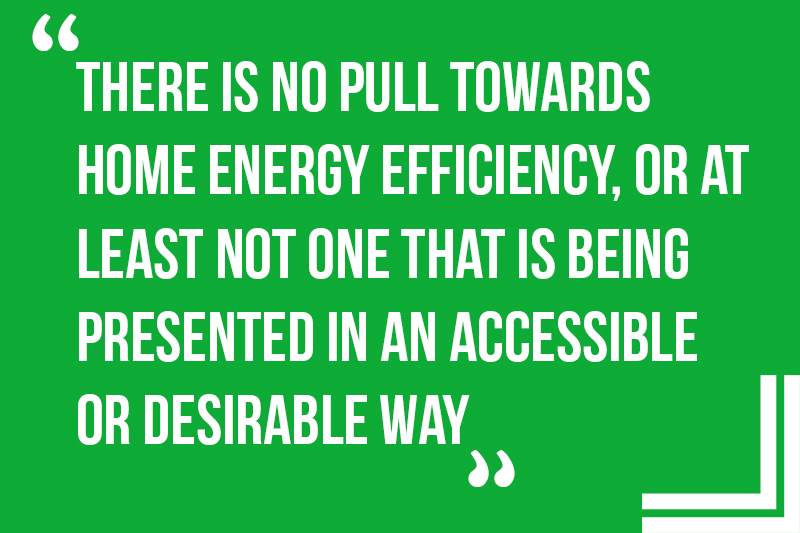 Ben Hayman, Chief Client Officer at Given, has penned the following.
Re: The Government's 'botched' Green Homes – don't neglect the challenge to motivate homeowners
Aside from the issues of too few installers, delays in grant payments and the need for a long-term committed programme, the Government must also address how it will encourage behaviour change amongst homeowners. Unlike electric vehicles, there is no pull towards home energy efficiency, or at least not one that is being presented in an accessible or desirable way. Smart meters started to go there, but efficiency is only part of the challenge.
We are going to need to change our heating systems, the way we use energy and where it is sourced from. If anything, people who do have the means to make positive changes in their homes (like installing renewable energy sources) have been burnt by previous government changes to policy on grants and subsidies, and, as a result, many are now sceptical about the value of doing this.
The Government faces a huge communication and behaviour change challenge – we are all going to need both to use less energy and to invest in our homes more to make them energy efficient over the next 20 years, but consumers are not aware of this. The Government and energy companies must incentivise and stimulate us to change. They must demonstrate the value of making our homes green – showing homeowners how much they can save both financially and in terms of their carbon footprint. They must look for ways to talk about this at key moments to make it feel relevant eg: a review during house moves. And, perhaps most importantly, they must make all of this feel easy for people.
Put simply, for most of us our homes are the biggest contributor to our carbon footprint, and no one knows it, let alone what to do about it.