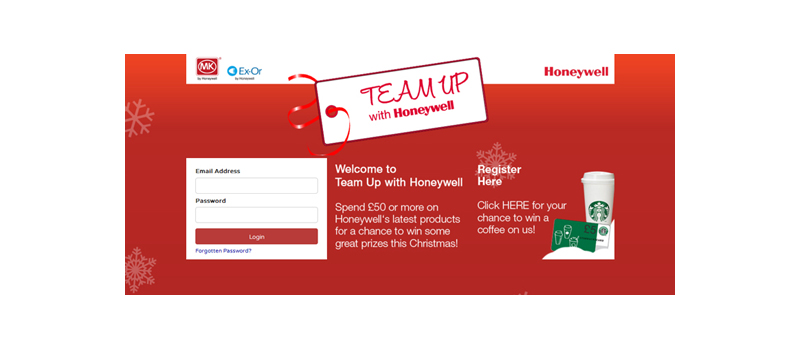 Installers are being offered the chance to make this Christmas one to remember, as Honeywell launches its Team Up promotion for the third time.
The competition will offer installers a chance to win prizes including this year's must have, the Apple Watch.
The promo focuses on some of the new products introduced by MK, EX-Or and Honeywell in the electrical, lighting and heating control sectors this year. Any purchase of £50 or more on eligible products until 11th December 2015 will allow installers a chance to win.
Apple Watches, Sonos Play:1 music systems, £100 prepaid virtual Visa cards, and Amazon vouchers will be up for grabs in two prize draws, which take place on 6th November and 11th December 2015.
When installers register for the promotion at teamup.honeywelluk.com, they will also have a chance to win a £5 Starbucks voucher.
Andy Mansfield, marketing manager at Honeywell, said: "Team Up is back – offering installers the chance to win some phenomenal prizes in the run up to Christmas.
"With the chance to win by simply visiting our website, this year's Team Up is set to be the best yet."
For more information and full terms and conditions, visit teamup.honeywelluk.com