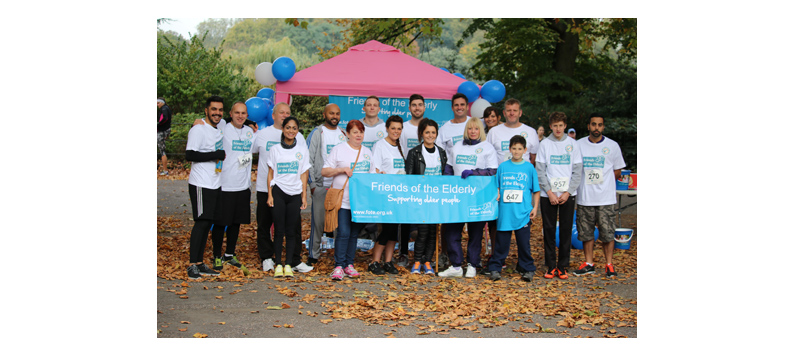 Nineteen members of TrustATrader, the online directory of trusted and approved local traders, ran the Battersea 10k last week to raise money for national charity, Friends of the Elderly.
This event marked the launch of TrustATrader's official support of the charity, which will include fundraising and campaigning to end loneliness amongst older people through the Be a Friend campaign.
Friends of the Elderly supports older people through care, befriending and grants services as well as its Be a Friend campaign, which tackles loneliness in older people by encouraging people to be more neighbourly. Friends of the Elderly's research shows that over five million older people are affected by loneliness – something that TrustATrader members see evidence of on a daily basis.
James Casey, who works in the sales team at TrustATrader, said: When I found out that TrustATrader was supporting Friends of the Elderly by doing a sponsored fun run at Battersea park, I felt a sense of real community values within the team, which is refreshing to see as a relatively new member here. This charity affects me greatly as I have a grandparent who lives alone. As a busy 22 year old, it is deeply satisfying knowing the kind hearted work Friends of the Elderly achieves for a generation that I believe is often forgotten."
Steve Allen, Chief Executive of Friends of the Elderly, said: "What a fantastic achievement for the TrustATrader Battersea run team and a great launch to our partnership. Thank you to the runners who raised a tremendous amount of money to support our work – this will contribute to our efforts to make local communities less lonely places for older people. We are really looking forward to working more with TrustATrader to promote our Be a Friend message."