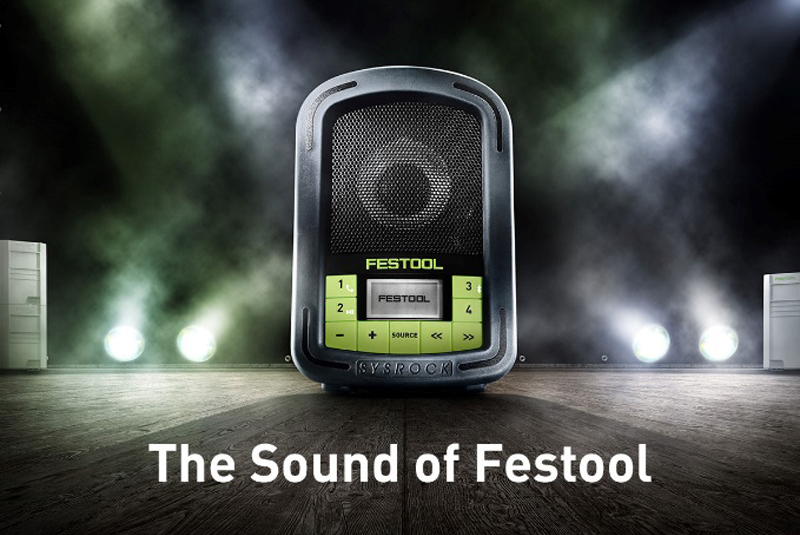 Festool is currently giving its customers the chance to win £5,000 worth of Festool tools. This fun competition is to celebrate the launch of the new SYSROCK BR10 Site Radio by asking tradespeople to submit a video of them singing along to one of the SYSROCK songs, as chosen by tradespeople at the end of last year.
Entrants can visit www.festool-sysrock.co.uk where they have 20 songs to choose from and can download the backing track and lyrics. Once they've recorded themselves singing, they can upload their video to be in with a chance to win!
The best videos will be shortlisted by the Festool judging panel and then open for public voting from 24th February 2016. The top prize will see the winner receiving £5,000 worth of Festool tools, and two lucky runner-up winners walking away with £1,500 worth of Festool tools.
The Singing to the Sound of SYSROCK campaign will also be supported by a radio advert on the popular station TalkSPORT.
Festool's Marketing Manager, Jon Burcham, said. "We all know how tradesmen and women love to sing or whistle along whilst they work. This is a fun way they can do that and be in with a chance of winning a huge prize! We aren't necessarily after the next Bono or Mariah, we're more interested in everyone having a bit of fun and if we discover a singing sensation, that'd be a bonus!"
For further information about the new SYSROCK BR 10 Site Radio, please visit www.festool.co.uk/sysrock