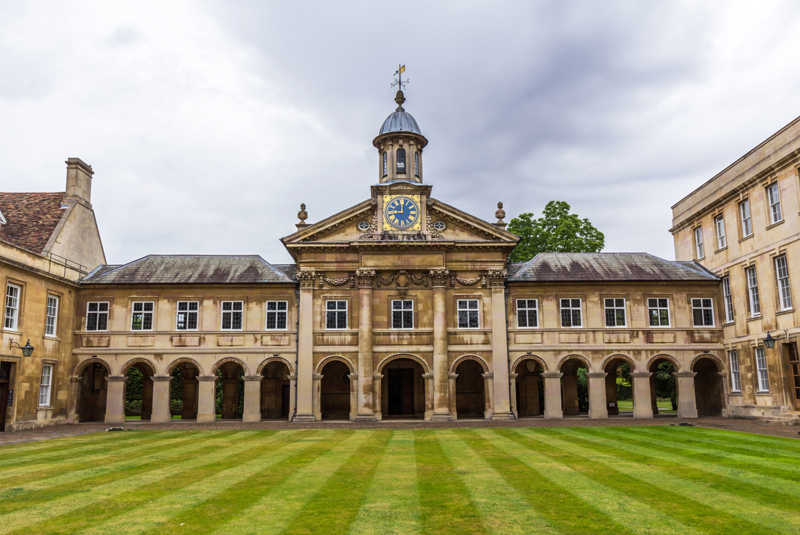 GAIA's low-temperature hot water (LTHW) underfloor heating system has been chosen to ensure the comfort of students at one of the UK's most prestigious educational establishments.
East Anglian contractor, R G Carter, won the contract to build a new extension to the 1960s South Court student accommodation block at Emmanuel College, Cambridge – one of the university's oldest colleges.
The extension, designed to absorb growing student numbers, comprises 29 new luxury en-suite study bedrooms fitted with state-of-the-art modular bathroom pods from Yorkshire firm, Taplanes, and heated throughout with GAIA's LTHW system.
Making extensive use of precast concrete methods, the new building has concrete floors on each of the four storeys, making underfloor heating a natural choice.
"Wet underfloor heating is an increasingly popular option for both domestic and commercial buildings, although traditional radiators are still very common," comments Ricky Harris, Mechanical Contracts Manager with Cambridge-based M&E contractor, Sotham Engineering, which installed the GAIA system.
"GAIA's LTHW system was the ideal choice for this project. Not only were the floors concrete, meaning that the pipework could be embedded in the screed, the rooms are relatively small and radiators would have taken up a lot of wall-space," adds Ricky.
Fed with hot water produced by three gas-fired boilers, the LTHW system is regulated with wireless controllers that are discreet and hassle-free to install.
"We've used the GAIA system on several projects now and it always produces good results," says Ricky. "We have a good working relationship with GAIA and wouldn't hesitate to use the system again."
For further information on Gaia Climate Solutions, please visit www.gaia.co.uk.