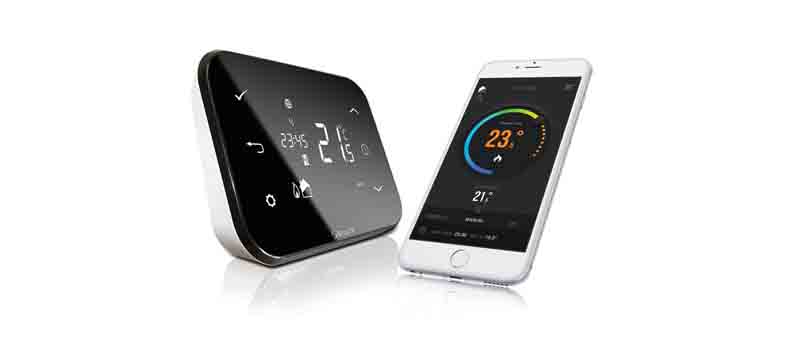 Following the reported success of the iT500 – the first internet-enabled thermostat launched by SALUS – the company has launched a new and updated app that offers homeowners enhanced remote control of their heating and hot water to match their lifestyles.
Suitable for use with all smart phones, tablet devices and computers, and downloadable via both iTunes and Android stores, the free app comes packed with features and functions. These include hot water scheduling with three on/off times, a hot water boost for up to three hours, and easy-to-add heating schedules based on all, five or two individual days. Geo-location also alerts when the homeowner is a set distance from their home.
In addition to the latest features, the new app retains many of its original functions that proved to be a huge success when first launched. These include video tutorials, step-by-step instructions for set-up and usage, and a colour coded UK map that is location-specific. Specification sheets for parts, as well as an iT500 product manual, may also be downloaded.
Commenting on this latest development, SALUS' European Managing Director, Dean Jepson, said: "The new iT500 App is proof that SALUS never stands still and is continually developing and enhancing its product offering.
"These latest changes take the app to yet another level, offering personal yet functional control of the homeowners' heating and hot water requirements. With the addition of our technical and support team, we are confident that it will be a big hit with homeowners," adds Dean.
The iT500 heating control features a touch sensitive master control unit that can be positioned anywhere in the home, both table top or wall mounted, to sense the room temperature. It boasts a contemporary slimline design with a unique black LCD.
For further information on SALUS' range of heating controls, visit www.salus-tech.com.