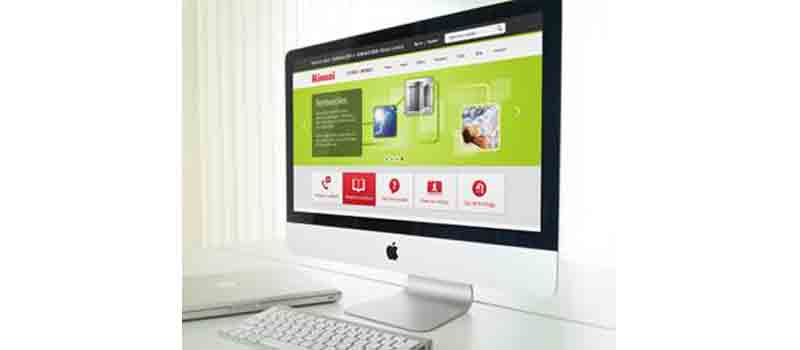 Rinnai UK, manufacturer and supplier of the energy efficient range of Infinity condensing continuous flow gas water heaters for domestic and commercial use, has launched a brand new company website that looks set to be the bar against which others are measured.
Investment in this new online resource is in response to the wants and needs of the industry and has been built after careful consultation with Rinnai partners and installers – and also with the end user in mind.
The website is packed with information presented in an easily accessible form, and has been designed to make life easier for busy people who like to have information presented in a simple, unfussy manner.
The easily navigable new website – www.rinnaiuk.com – carries all the information installers, specifiers and end users need to know about Rinnai products and systems, both traditional and renewables, and their impressive efficiencies.
It also offers a helping hand when it comes to designing hot water systems. For example, visitors to the site can request a call back from a Rinnai technical expert or request a brochure. There is also the handy section 'Help me choose a product' which guarantees fast turnaround of advice from a Rinnai expert on the best system tailored exactly to the enquirer's needs.
If the user prefers, the product section utilises a simple tick box process to pinpoint the product needed. So, if you are looking for a commercial condensing low NOx water heater, the website advises looking at the HDC1600 – 52kW model.
The site also offers a library of videos as well as Rinnai's ground-breaking H2Otechnology resource – an indispensable source of knowledge for all aspects of hot water provision, which covers the technology of continuous flow water systems along with other methods; reviews renewables technology; provides the latest news on legislation and regulations; and discusses system design considerations.
There is also a helpful section answering frequently asked questions. Additionally, Rinnai's technical experts, knowing many more questions arise within the water heating market on a daily basis, are encouraging H2Otechnology users to post their own questions to which they will return an objective and informed answer.
Case studies are also featured as well as news about Rinnai UK's forthcoming CPD training road show dates.
Rinnai UK MD, Tony Gittings, says: "As well as being able to browse Rinnai's comprehensive range of energy efficient continuous flow water heaters and space heaters, and our renewables solutions, users of the new website will find a constantly expanding and evolving library of knowledge and news about the innovation and legislation that affects the way we all look at heating our hot water – all in one place."
For more information on the Rinnai product range, visit www.rinnaiuk.com.