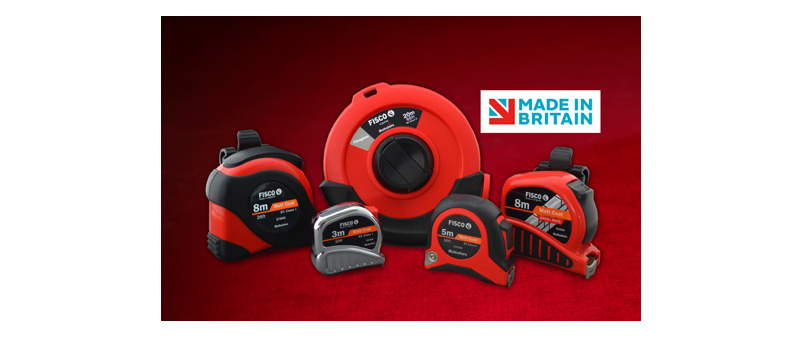 With more and more consumers in the UK seeking out home-based British brands, Fisco Tools has now joined a growing number of British manufacturers to become a member of the 'Made in Britain' campaign.
Fisco – the UK's only measuring tape manufacturer – is a leading world force in the field of measuring and enjoys an unrivaled reputation for high quality measuring instruments, both in the UK and abroad. It's highly appropriate, therefore, that Fisco's world-leading products carry such a prestigious hallmark to promote the quality of British manufacturing around the world.
Fisco spirit levels, tapes, rules and electronic measuring instruments are a top quality range of products, which is unbeatable in design, manufacture, accuracy and reliability, as well as offering excellent value for money, claims the company.
As well as the Made in Britain brand, every Fisco product is stamped with the 'Hultafors Tools' Hallmarks of quality and reliability – a guarantee of on-site effectiveness.